Iran
Iran Navy to unveil new destroyer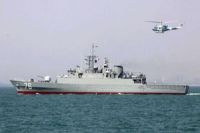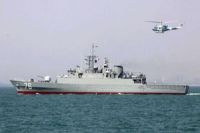 Iran Navy Commander Rear Admiral Habibollah Sayyari says the country's naval forces plan to unveil a new destroyer and a naval minesweeping system in the near future.
Speaking on the sidelines of the country's Army Day parade in the capital city of Tehran on Thursday, Sayyari said the Bayandor destroyer will be launched with optimized and advanced systems during the next Iranian calendar month (April 21-May 21).
According to Press TV, he added: "Soon, the Navy's minesweeping system, which enhances our capabilities in this area, will be unveiled as well."
During the Army Day parade, Iran unveiled a number of indigenous military achievements, including a stealth unmanned aerial vehicle, two missile systems and a mobile electronic interception system.
Iran Navy commander reaffirmed the country's resolve to protect the regional security, noting, "The naval forces of Iran are prepared to give a crushing response to any threat against our country."
He also pointed to Iran's use of drones and submarines in the Gulf of Aden to protect the security of commercial ships, adding, "We use all our equipment in order to protect our interests across the world."
Over the past years, Iran has made important breakthroughs in its defense sector and attained self-sufficiency in producing important military equipment and systems.