Iran
Iran Navy will continue to defend interests in high seas: Commander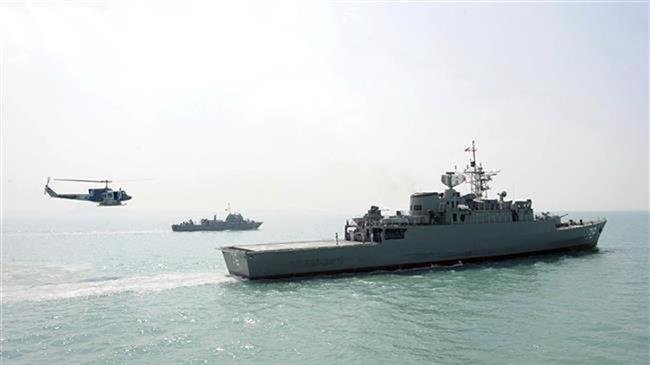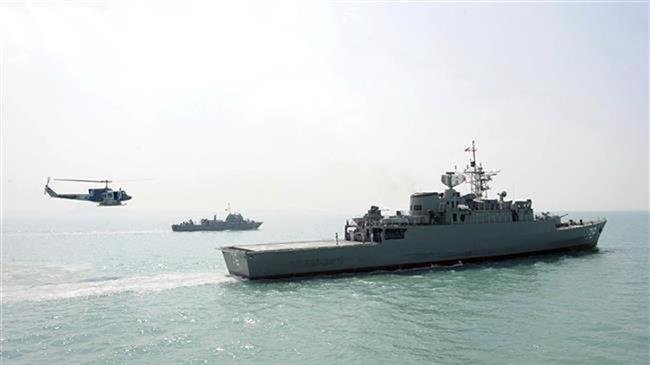 A senior Iranian commander says the country's naval fleet will continue its presence in the high seas to protect Iran's national interests.
"So long as the presence of the Iranian Army's fleets is necessary to secure Iran's interests, the dispatch of the fleets to the high seas will continue," Iranian Army's Deputy Commander for Operations Rear Admiral Mahmoud Moussavi told the Islamic Republic News Agency (IRNA) on Sunday.
He added that Iran has a strong Navy, which should consistently maintain its presence in the high seas; otherwise, others would take advantage of its absence.
Mousavi also noted that Iran's Navy plans to dispatch its fleets to the Atlantic Ocean when required as it did in the past.
In November 2016, an Iranian naval fleet entered the Atlantic Ocean for the first time after a port call in South Africa.
In recent years, Iran's Navy has increased its presence in international waters to protect naval routes and provide security for merchant vessels and tankers.
In line with international efforts against piracy, the Iranian Navy has been conducting patrols in the Gulf of Aden since November 2008, safeguarding merchant containers and oil tankers owned or leased by Iran or other countries.
Iran's Navy has managed to foil several attacks on both Iranian and foreign tankers during its missions in international waters.
The Iranian commander further said that the Islamic Republic has managed to make great achievements since the victory of the Islamic Revolution despite "cruel sanctions," emphasizing that "sanctions have never succeeded in preventing our defensive progress."
Mousavi added that the Iranian Armed Forces would continue to update their defense technologies and equipment.
Iran has recently made major breakthroughs in its defense sector and attained self-sufficiency in producing important military equipment and hardware.
The Islamic Republic says its military power poses no threat to other countries and is merely based on the doctrine of deterrence.