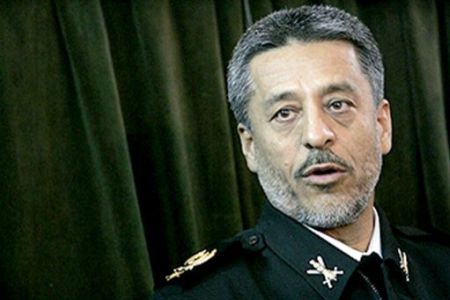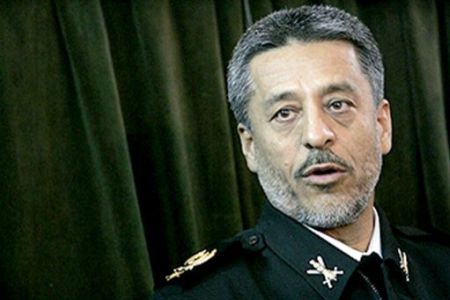 A senior Iranian commander says the key to regional stability lies in cooperation between Iran and its neighboring countries, criticizing foreign forces.
"We have always announced that [Iran] is ready to establish security through cooperation with regional countries," ISNA quoted Iran's Navy Commander Rear Admiral Habibollah Sayyari as saying on Monday.
"We have repeatedly emphasized that in order to establish security, there is no need for a foreign presence in the region. Their presence has even led to regional insecurity, as we have witnessed in Iraq and Afghanistan," he added.
The commander noted that Iran's Navy is in contact with countries in the Middle East and Asia as well as other countries outside the region.
He pointed to the international naval presence in the Gulf of Aden, which comprises some 30 countries.
The commander hailed Iran's mission in the dangerous pirate-infested waters of the Gulf of Aden as "independent."
"All that countries are under the command of an organization which takes order from the NATO, but the Islamic Republic of Iran is in contact with regional countries and carrying out its tasks independently and with strength," Sayyari said.
Iran has so far sent 10 fleets of vessels to the Gulf of Aden to protect its merchant vessels and oil tankers from heavily-armed Somali pirates, who prey on defenseless trade ships sailing through one of the world business shipping lanes.
In line with international efforts against piracy, the Iranian Navy has been conducting anti-piracy patrols in the Gulf of Aden since November 2008 to safeguard maritime trade and in particular ships and oil tankers owned or leased by Iran.
The Gulf of Aden, which links the Indian Ocean with the Suez Canal and the Mediterranean Sea, is a strategic energy corridor, particularly because Persian Gulf oil is shipped to the West via the Suez Canal.
The commander also added that "new and promising" news would be announced on the National Navy Day, November 28, on activities of Iran's Navy.