Iran
Iran not pressed for time over nuclear deal: Iran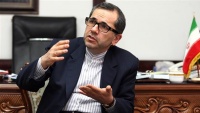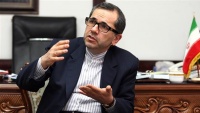 An Iranian nuclear negotiator says the Islamic Republic will not be pressed for time in reaching a final comprehensive agreement with the 5+1 group over Tehran's nuclear program. According to Press TV, Iran's Deputy Foreign Minister for European and American Affairs Majid Takht-e Ravanchi said in a meeting with Chairman of the European Parliament's Committee on Foreign Affairs Elmar Brok in Tehran on Sunday "If the opposite [negotiating] side does not come up with excessive demands, the negotiations will lead to a result by the announced deadline."
He urged the negotiating parties to remain committed to previously reached agreements.
The Iranian negotiator said "The Islamic Republic of Iran's determination is [based on] pushing ahead with the negotiations seriously and strongly and making all-out efforts to reach a good, reasonable and acceptable agreement."
Takht-e Ravanchi also stressed the importance of reciprocal visits by delegates from Iran and the European Parliament with a view to enhancing mutual understanding and improving ties.
He expressed Iran's readiness to strengthen cooperation with Europe in the fight against terrorism and extremism, regional security, commercial exchanges and energy supply.
Brok, for his part, expressed hope that Iran and the 5+1 group would succeed in settling differences and reaching a final agreement, saying it would open a new chapter in ties between the Islamic Republic and Europe in all sectors.