Iran
Iran not to let ISIL terrorists near borders: Speaker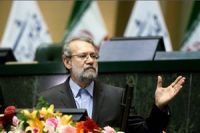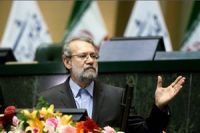 Iran's Majlis (parliament) speaker underscored on Saturday that Tehran will keep backing Iraq and Syria in the fight against terrorism, giving an assurance that the ISIL terrorists will not even have a chance to approach to Iran's borders.
According to Tasnim news agency, Ali Larijani in an address to the opening of the 20th International Exhibition of Press and News Agencies, held in Tehran said "Our support for the countries like Iraq and Syria amounts to helping humanity and the country's security, and moreover, we will not allow the terrorist organizations such as the ISIL to near our borders."
Pointing to Iran's support for neighboring Iraq in the face of foreign-backed terrorism, Larijani said the Islamic Republic has carried out its "humanitarian duty" by helping the Iraqi Kurds, Sunni and Shiite Muslims.
The speaker also urged that certain countries should immediately stop arming and financing terrorists in Syria and Iraq.
Since early this year, Iraq has been facing a growing militancy by the Takfiri ISIL terrorist group and its allied terrorists, who have taken over areas in the country's west and north. The crisis has deteriorated since June, when the ISIL declared a so-called caliphate in the territories they have seized.
The ISIL terrorists have also threatened other communities, including Shiites, Sunnis, Kurds, Christians, and others, in Iraq.