Iran
Middle East
Iran Not to Negotiate on Defense Capabilities: Deputy FM
Iranian Deputy Foreign Minister Ali Baqeri-Kani stated that Islamic Republic will not negotiate its defense capabilities or security.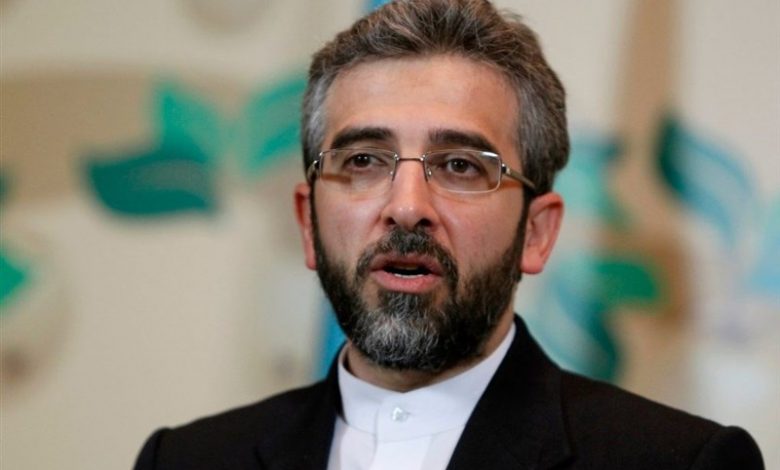 "The JCPOA has a clear framework and other issues are not relevant. We are not going to negotiate on our defense capabilities or our security," Iran's chief negotiator in the Vienna talks on the revival of the JCPOA told The Guardian on Thursday.
The Iranian official who is in London as part of a series of visits to the European capitals in the run-up to the November 29 talks, also described the removal of the US's illegal and inhumane sanctions as the main purpose of the upcoming talks in Vienna between the Islamic Republic and the remaining parties to the 2015 nuclear deal with the country.
"Our main objective is to remove the illegal sanctions that they have imposed on the Iranian nation in breach of UN resolutions," Deputy Foreign Minister Ali Baqeri-Kani told The Guardian on Thursday.
The talks would be the seventh round to go underway in the Austrian capital to explore the potential of elimination of the sanctions that the United States re-imposed in 2018 after leaving the historic nuclear deal –officially known as the Joint Comprehensive Plan of Action (JCPOA).
Apart from breaching the JCPOA, the US's departure and its re-introduction of the sanctions are in violation of United Nations Security Council Resolution 2231 that endorses the nuclear agreement.
"Any sanctions in breach of the JCPOA imposed by President [Barack] Obama and President [Donald] Trump have to be lifted," Baqeri-Kani added, referring respectively to the American chief executives, who entered Washington into the nuclear deal and took it out of the accord, Press TV reported.
Iran and the remaining parties to the JCPOA have held six rounds of talks in Vienna, which began after the US administration of Joe Biden voiced a willingness to rejoin the nuclear agreement, to examine the prospect of the bans' fresh removal.