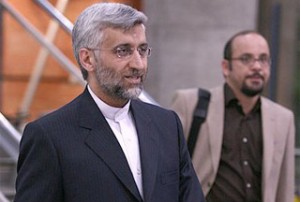 The top Iranian nuclear negotiator on Wednesday visited the world's largest nuclear power plant in Japan, studying the technicalities of such nuclear facilities.
On the fourth day of his official visit to Japan, Saeed Jalili went on a three-hour tour of Japan's Kashiwazaki-Kariwa nuclear power plant which is the largest nuclear generating station in the world.
Studying the technologies used for securing the plant and the earthquake resistant design features of the reactor buildings were among the main purposes of Jalili's visit to the Kashiwazaki-Kariwa facility.
Meanwhile, Japanese nuclear experts provided the Iranian official with a detailed report on special measures taken to reinforce the plant's infrastructure.
The Iranian nuclear official, for his part, provided certain details about plans by the Islamic Republic for construction of such facilities and supplying the plants with necessary equipment.