Iran
Iran nuclear deal achievable by deadline: IAEA envoy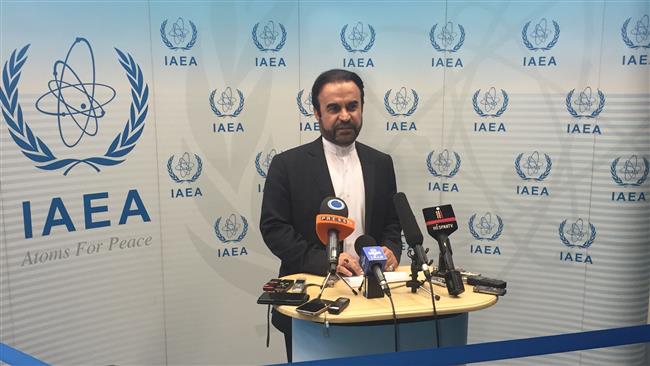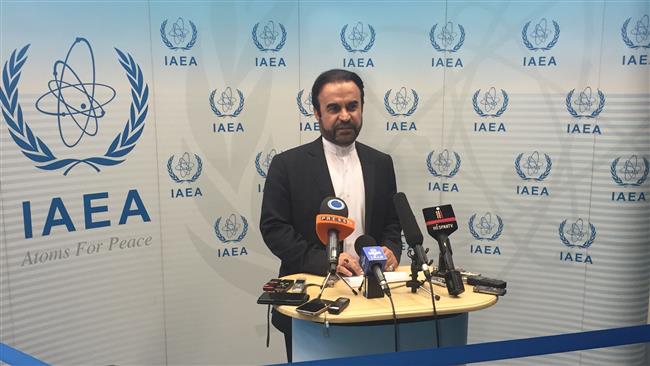 Iran's ambassador to the International Atomic Energy Agency (IAEA) says a final nuclear deal between Tehran and the P5+1 group of world powers is "achievable" by the end of the June 30 deadline, Press TV reports.
"If the political will of our interlocutors continues to exists and they commit to the agreed parameters, … an agreement by the end of June is achievable," Reza Najafi said in a statement in Vienna on Thursday.
Najafi added that the agency's monthly reports have all proven that Iran has fulfilled its obligations under an interim accord reached with six world powers under Joint Plan of Action in November 2013.
"Iran has continued to adhere to implementation of the voluntary measures of the Joint Plan of Action which has been continuously monitored and confirmed by the Agency and reported on a monthly basis," he said.
He also pointed to transparency undertakings Iran has accepted to implement over its nuclear program under an agreement with the IAEA, saying the two remaining measures can be "easily concluded and we can start discussing new practical measures."
Najafi touched upon the latest IAEA report on Iran's nuclear program, saying the document once again corroborates Tehran's "full transparency" in its nuclear activities.
The Iranian official rejected as "repetitive,""unsupported" and "manipulated" the report's accusations on the so-called Potential Military Dimension (PMD) of Iran's nuclear program.
Najafi called for a quick resolution of the PMD issue, warning that "otherwise it is not possible to have the implementation of other measures."
He also referred to the recent revelations that the venues of Iran's nuclear talks had been attacked by malware, widely used by Israeli spies, before hosting the negotiations.
"There are enemies to these talks and they will do whatever they can do, so it's not a surprise for us," he said, underscoring the importance of adopting "precautionary measures not to let any details of the discussion go to the public and I should say that we have been successful in that regard."
Iran and the six world power – the US, Britain, France, Germany, China and Russia – have been negotiating to reach a comprehensive agreement over Iran's civilian nuclear activities, and have set June 30 as the deadline for the conclusion of the deal.