Iran
Iran nuclear deal hinges on Sextet's goodwill: Top negotiator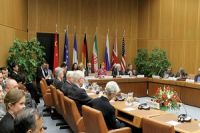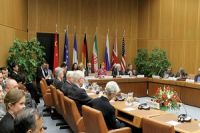 A senior member of Iran's nuclear negotiating team says Tehran and the P5+1 can reach a comprehensive final deal by a late November deadline if the opposite side demonstrates goodwill.
According to FNA, "If the opposite side continues nuclear negotiations with seriousness and goodwill and does not make excessive demands, it is possible to reach an agreement by November 24," said Iranian Deputy Foreign Minister Abbas Araqchi on Thursday.
Iran entered into talks with seriousness and good faith as well as logical ideas, he said, and added if the opposite side follows suit, it is possible to strike a deal by the November 24 deadline.
Iran and the five permanent members of the UN Security Council – the United States, France, Britain, Russia and China – plus Germany are in talks to reach a final agreement aimed at resolving the standoff over Tehran's civilian nuclear work.
The two sides signed a historic interim deal in Geneva last November. The agreement entered into force on January 20 and expired six months later. In July, Tehran and the six states agreed to extend their discussions until November 24 in a bid to work out a final accord.
The next round of talks will be held in New York in September.