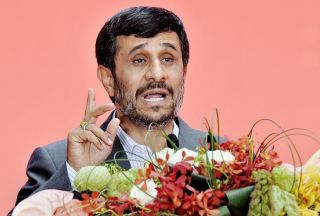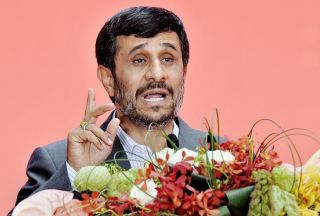 Iranian President Mahmoud Ahmadinejad says 'under no circumstances' will the country give up its rights and stop its peaceful nuclear activities.
Addressing a group of scholars in the Nigerian capital, Abuja, on Thursday, President Ahmadinejad said the new anti-Iran UN Security Council (UNSC) sanctions will have no effect on Iran's nuclear program.
"The anti-Iran United Nations resolutions are all but a piece of paper; and even if they turn all the paper in the world into resolutions, they will not be able to halt Iran's nuclear activities," IRNA quoted Ahmadinejad as saying.
"There will not be the slightest change in our nuclear program," said the president who is in Abuja for a summit of the Group of Eight Developing Countries (D8).
The UN Security Council approved on June 9 a US-drafted resolution to impose tougher sanctions against Iran.
While the US possesses and has used nuclear weapons in the past, in a politically-motivated move it accuses Iran of pursuing military ends through its nuclear programs.
Iran, a signatory to the Nuclear Non-Proliferation Treaty and a member of the International Atomic Energy Agency, says its nuclear program is solely aimed at the civilian applications of the technology.
In his speech at the 7th summit of the D8, the Iranian president also said that the UNSC was dominated by veto-wielding nuclear-armed states, adding, "They enjoy immunity in global disputes, no country can lodge a complaint against them and they convict any state opposing them."
"UNSC member states want nuclear weapons for themselves, but do not want peaceful nuclear energy for others."