Iran
World News
Iran offers Russia €3 billion of rail electrification projects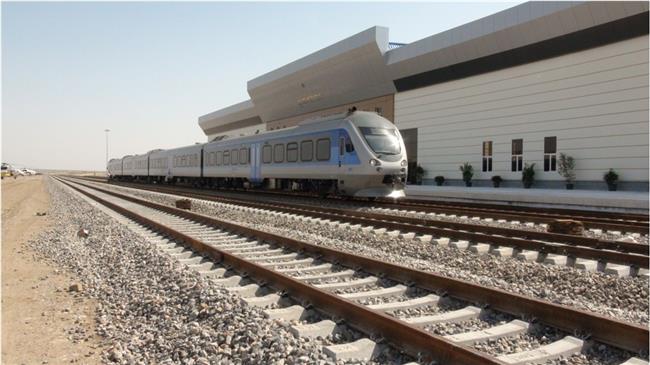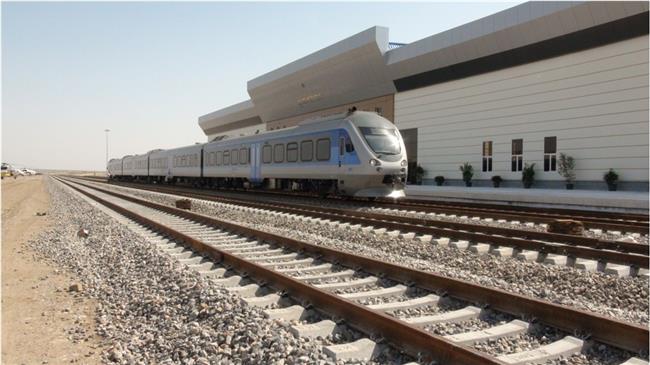 Iran has proposed railway electrification projects worth 3 billion euros to Russia, state company Russian Railways First Vice-President Alexander Misharin has said.
The projects include electrifying 3,000 kilometers of lines in Iran which is on an ambitious railway expansion and modernization drive.
A Wednesday report said Sinomach had signed a contract worth 5.35 billion yuan to build a train line in western Iran.
"Three-thousand kilometers, a big project. We agreed to sit down at the negotiating table and discuss it. This is a big project, we need to fold the financing scheme; this is 2-3 billion euros. This sounded several times today," Misharin told Russia's Sputnik news agency in Tehran Monday.
He was among a delegation comprising representatives of state companies and ministries headed by Russian State Duma chairman Vyacheslav Volodin, who visited Iran to discuss expansion of relations.
"We really signed a contract for the electrification of the Garmsar-Ince Burun line, and it includes, among other things, access to other lines," Misharin said.
"Now we are considering what these will be. These will be the sections that are part of the North-South Corridor, maybe this will be Tehran-Tabriz. This is the next stage of our discussion. Today the Iranian side proposed to expand our cooperation, we are ready to discuss it," Sputnik quoted him as saying.
Last August, a Russian bank agreed to provide 1 billion euros to electrify the 500 km Garmsar-Ince Burun line in northeast Iran.
The railway stretches to Turkmenistan and Kazakhstan, linking Central Asia to the Persian Gulf and beyond.
Russian Railways officials have said the company will start the project in 2018. The contract covers design, sourcing of materials and equipment and construction of stations and tunnels, traction substations, section pillars, duty posts of the contact station and the power supply administration building.
The Russians have also announced readiness to electrify the 600 km railway route between Tehran and the northwestern city of Tabriz, which is also eyed by the Germans and Italians.
In July 2017, Russia's largest manufacturer of locomotives and rail equipment, CJSC Transmashholding, signed a 2.5 billion euro deal with IDRO Group in Tehran for joint production of rolling stock in Iran.