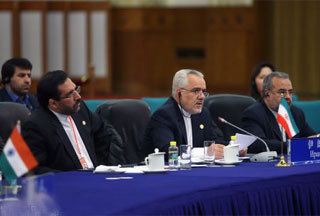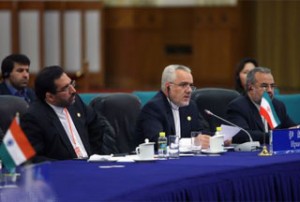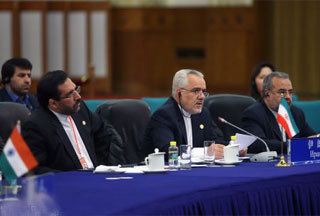 Iran has offered to enhance its role as an energy provider and transit route for Shanghai Cooperation Organization (SCO) member states.
"Tehran is ready to provide SCO members with energy and access to free waters," Iran's First Vice President Mohammad-Reza Rahimi told the organization's Secretary General Bolat Nurgaliyev in Beijing on Thursday.
Rahimi said Iran would endeavor to raise the level of its cooperation with the SCO, especially as the world is facing an effort by the United States to gain unilateral control over global energy reserves.
In response to the Iranian vice president's remarks, Nurgaliyev described the Islamic Republic's role in providing energy and a transit corridor for members of the organizations as important.
Rahimi was in the Chinese capital to partake in a SCO summit that brought together envoys from China, Russia, Kazakhstan, Kyrgyzstan, Tajikistan, Uzbekistan, Mongolia, India, Iran, Pakistan and Afghanistan in the Great Hall of the People.
The SCO is an intergovernmental organization founded in Shanghai in 2001. Within the framework of the SCO, member states engage in a wide rage of economic, political and security collaborations.
Iran joined the organization as an observer state in 2005.