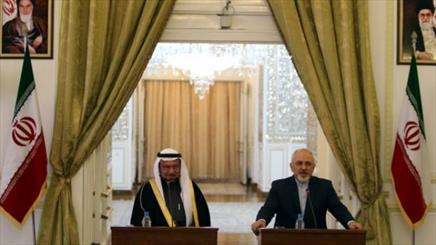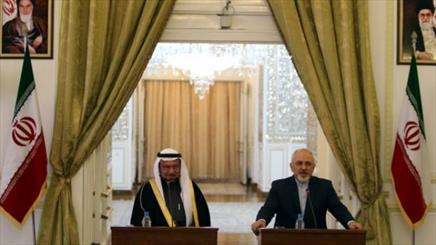 Iran's foreign minister has discussed with the visiting OIC chief key issues regarding the Muslim world, including Palestine and concerns over ethnic conflicts.
In a Wednesday meeting in Tehran, Mohammad Javad Zarif further exchanged views with Secretary General of the Organization of Islamic Cooperation (OIC) Iyad Ameen Madani on other important topics of mutual interest, such as human rights issues, combating extremism, and boosting cooperation among member states, particularly regarding the OIC's key objective of defending the Palestinian cause.
During the meeting, Zarif also congratulated Madani as the new OIC chief, who assumed office on January 1, and described his visit to Iran as "reflective of the secretary general's determination in upgrading bilateral cooperation between the Islamic Republic and this organization."
For his part, Madani appreciated Tehran's support for his nomination as the new OIC general secretary.
Highlighting that his visit to Iran has coincided with the 10-day celebrations marking the anniversary of the victory of the 1979 Islamic Revolution, the OIC chief described Iran's revolution as "a major Islamic event in the world" and further referred to the Islamic Republic as "one of the most important members of this organization."
He then underlined that cooperation between Iran and Saudi Arabia as two of the influential countries in the Muslim world can contribute to the promotion of the OIC's status.
The OIC chief arrived in Tehran on Tuesday and has held talks with senior Iranian officials, including President Hassan Rouhani.
Rouhani told the OIC chief that the organization must seek to make the voice of Muslims heard, stop insults to the religious beliefs held by Muslim nations and spare no effort to liberate the occupied Palestinian lands.