Economy
Iran oil reserves to last 60 years: Oil Ministry official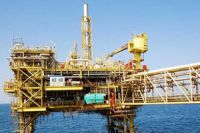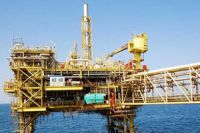 Iran will be capable of exploiting its oil reservoir for the next six decades as the country has raised its estimated crude reserves to 157 billion barrels, an Iranian energy official says.
"Based on estimates, Iran will have oil for 60 years and gas for the next 200 years," said Deputy Director of National Iranian Oil Company (NIOC) for Exploration Affairs Bahman Soleimani in a Monday interview.
In the early years following the 1979 Islamic Revolution, Iran's oil reserves were estimated to be enough for 20 years, but after extensive exploration, particularly over the past decade, many new crude reserves have been discovered, Soleimani pointed out.
The official added that exploration is conducted all over the country but most of the operations are focused on the Persian Gulf, Sea of Oman and Zagros Mountain range.
In August, the Oil Ministry said Iran's oil production increased by 11 percent in the first four months of the current Iranian year (started March 21) and predicted that the country will raise its oil production by 700,000 barrels per day (bpd) within the next three years.