Iran
Iran, Oman sign cooperation contract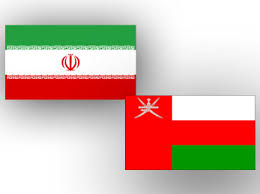 The Central Securities Depository of Iran (CSDI) and the Muscat Clearing and Depository Company (MCDC) have signed a memorandum of understanding to expand cooperation between their capital markets.
According to IRNA on Sunday, the CSDI Managing Director Hamed Soltaninejad and General Manager of MCDC, Abdullah bin Ahmed al-Nabhani, inked the contract.
Speaking to reporters, Soltaninejad said the document was signed with regards to the age-old cooperation between Iran and Oman, especially in the field of economy and capital market.
He said the agreement will prepare suitable ground for exchange of information and expertise and establishment of a link between their stock markets.
"The memo will result in technical and expert-level cooperation."
The investment in the specialized capital market will depend on using international expertise and based on the contract Iran will put its experience at the disposal of other countries, he added.
The CSDI has signed similar agreements with South Korea and Pakistan over the past two years, he noted.