Iran
Iran opens sluices at dams in 12 provinces in anticipation of floods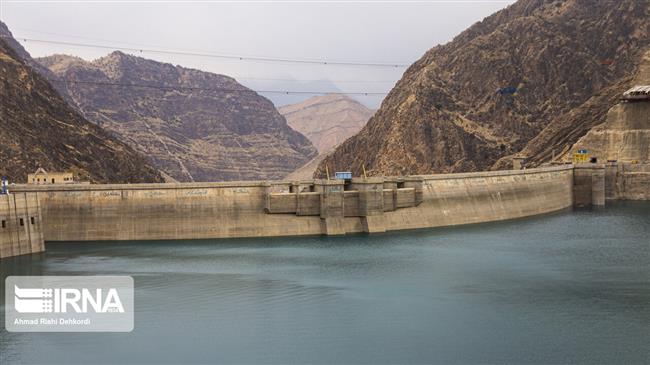 Water is being released from reservoirs behind largest hydroelectric projects across Iran as authorities prepare for severe floods in the early spring.
A senior official at Iran's Ministry of Energy said on Wednesday that authorities had decided to open sluice gates at dams in 12 provinces that are bracing for a series of massive downpours in the upcoming days.
"There is a need to carry out all types of coordination and (adopt) precautionary measures to prevent any financial damage or loss of life," said Seifollah Aqabeigi, the civil defense chief at Iran's Water Resources Management Company.
The official said that around 1,500 kilometers of rivers and waterways across Iran had been dredged and cleaned up in anticipation of potential floods.
The measures come as authorities struggle to avert the types of flood chaos that befell provinces in the north, west and southwest of Iran in April and March 2019.
Iran opens $1.5bn worth of water, electricity projects
Iran opens dozens of water and electricity projects with an investment value of nearly $1.5bn.
Tens of thousands were displaced by the floods which battered through farmlands and residential areas in several provinces.
Authorities have almost ended reconstruction for regions affected by floods last year while the government has paid hundreds of millions of dollars in damages or loans to compensate losses inflicted on farmers and other businesses.
Flood alerts have been declared for provinces in west and south of Iran in recent days as households have been ordered to leave houses built along the rivers.
Aqabeigi said facilities and houses along nearly 100 kilometers of river banks that could see the worst of the floods this year had been fortified with walls and other means of protection.