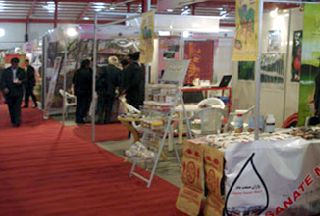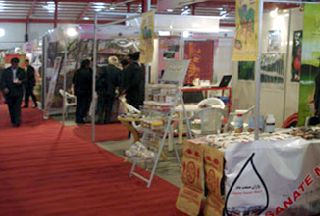 Iran has opened a fair in the Afghan capital of Kabul, introducing export opportunities, investment and marketing in the country's private sector.
Iran's ambassador to Kabul Fada Hossein Maleki and Afghan Minister of Economy Abdul Hadi Arghandiwal were present in the inauguration ceremony on Sunday.
The four-day event has been organized by Afghanistan's Ministry of Commerce and Industry, Civil Service Commission and Iran's Trade Promotion Organization and is held at the site of the Afghan Tribal Council.
"Two big Iranian companies, namely National Iranian Oil Refining and Distribution Co. and Petrochemical Commercial Co., are present in the fair," IRNA quoted Mehrdad Sadrzadeh, the secretary of the fair, as saying.
Fifty Iranian companies have offered their products in the fields of medical equipment, construction equipment, food industries, building facilities and oil, gas and petrochemicals.