Iran
Iran optimistic about JCPOA, not about US: Rouhani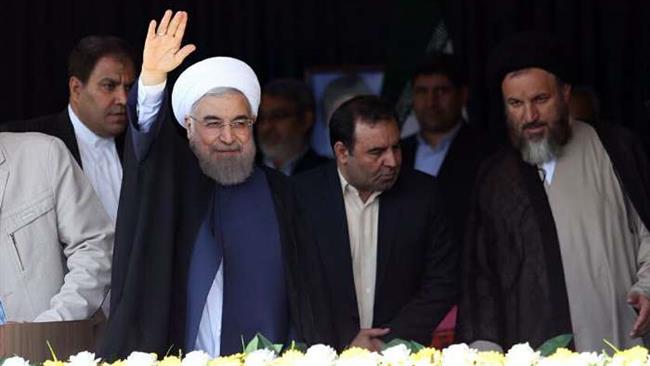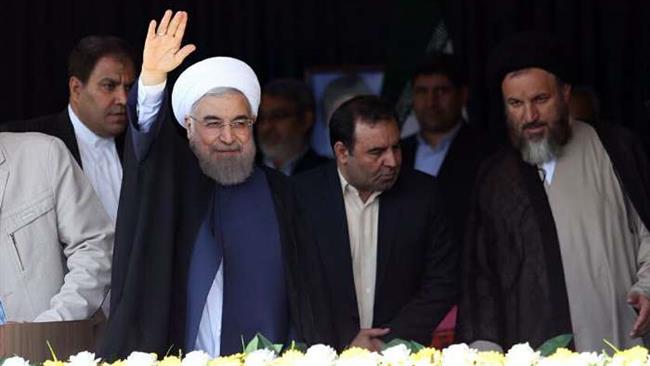 President Hassan Rouhani says Iran's positive attitude towards last year's nuclear agreement with the P5+1 does not represent its view about the United States and other world powers.
Rouhani made the remarks in an address to a large crowd of people in the southwestern city of Yasuj on Sunday.
"Optimism about the JCPOA does not mean optimism about superpowers; we are optimistic about the JCPOA, but pessimistic with regards to the US," Rouhani said in reference to the nuclear deal, also known as the Joint Comprehensive Plan of Action.
The accord was signed between Tehran and the P5+1 group of world powers, namely Russia, China, France, Britain, the US and Germany, on July 14, 2015.
It took effect in January, ending decades of economic sanctions against Iran in exchange for restrictions on its nuclear program.
However, months into the JCPOA's implementation, the US has been seeking to scare foreign businesses out of the Iranian market.
Iran complains that the promised economic benefits have yet to materialize as many international banks still shy away from financing trade deals and processing transactions for fear of US penalties.
Elsewhere in his remarks, the Iranian chief executive said the JCPOA paved the ground for economic development in the country and attracting domestic and foreign investment.
Less than a year after the JCPOA's implementation, some 350 commercial delegations as well as 160 political ones have visited Iran, he said.
Rouhani further said Iranians put up resistance against the six world powers and managed to "courageously break the chain of"  sanctions.
"A few may be upset by the lifting of sanctions as it endangers their profits, but the great Iranian nation is happy with" the achievement, the Iranian president added.