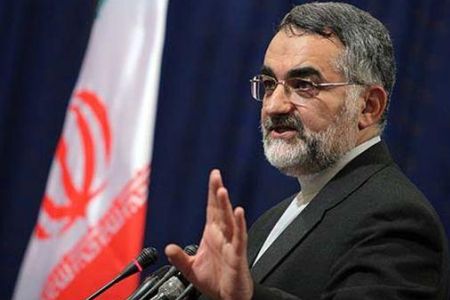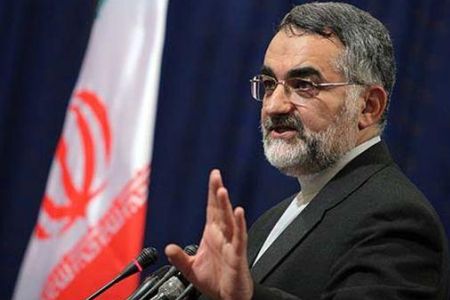 A senior Iranian lawmaker slams the US and its allies for failing to fulfill formal agreements with Iran, saying Tehran has no option but to continue enriching uranium.
"We have to go ahead with uranium enrichment activities because we have no confidence in Western countries," IRNA quoted Head of Iran's Parliament (Majlis) National Security and Foreign Policy Commission, Alaeddin Boroujerdi, as saying on Sunday.
The US, Germany and France which have breached official agreements with Iran showed they are not reliable, he went on to say.
The Iranian official also pointed to the issue of providing fuel needed to launch Iran's long-delayed first nuclear power plant in the southern city of Bushehr and said the plant will come on stream soon.
"Fuel needed for the Bushehr plant was brought to Iran more than one year ago. The fuel will be transferred to the plant next week which means it is becoming operational," the lawmaker said.
Boroujerdi said the Iranian government is duty-bound to generate 20,000 megawatts of electricity to meet domestic demands based on a parliamentary approval dated four years ago.
Iran will finish Bushehr under any circumstances, whether Russia participates in supplying fuel or not. If Russia refuses to supply the needed fuel, Iran will do it by itself, Boroujerdi noted.
On Friday, a spokesman for the Russian atomic agency Rosatom, Sergei Novikov, said Iran's first nuclear power plant will come online next week.
"The fuel will be charged in the reactor on August 21. From this moment, Bushehr will be considered a nuclear installation," he further explained.
Western corporations began the construction of the Bushehr facility in the 1970s. However, following the 1979 Islamic Revolution in Iran, the Western companies reneged on their commitments and pulled out of the project due to political pressure from Washington.
Iran then turned to Russia to complete the project. In 1992, Tehran and Moscow signed a deal to complete the construction of the nuclear power plant.
The Bushehr plant was originally scheduled to be completed in 1999, but its start-up has been repeatedly delayed.