Iran
Middle East
North America
Iran, other 2015 nuclear deal parties may hold meeting in New York
Iran's Foreign Ministry spokesman says experts from Tehran and the remaining parties to the 2015 nuclear deal may convene a meeting in New York on the sidelines of the forthcoming 77th United Nations General Assembly session, to discuss the removal of Washington's anti-Iran sanctions.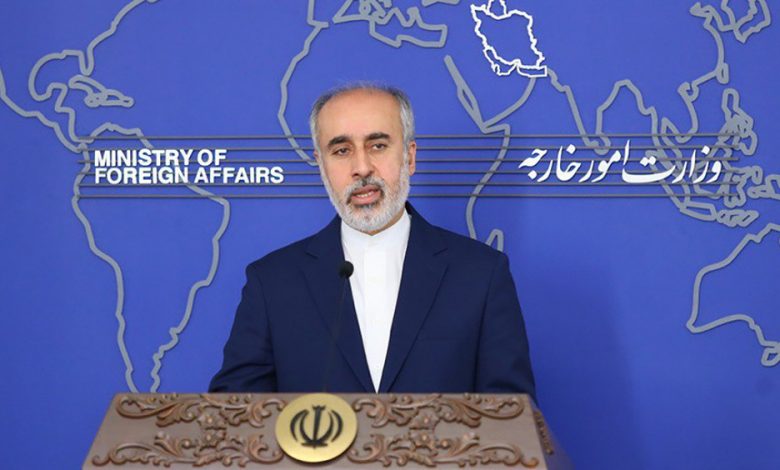 Nasser Kan'ani made the remarks during a press briefing in the capital Tehran on Monday when asked to comment on President Ebrahim Raeisi's visit to New York and the fact that Iran's top negotiator Ali Bagheri Kani is accompanying the Iranian delegation.
"While no plan has been defined for the sanctions removal talks, international meetings and marginal negotiations among officials from participating countries always provide a favorable opportunity for the exchange of viewpoints on issues of common interest, as well as regional, multilateral and international developments," he said.
"I do not rule out the possibility that there could be nuclear-oriented and sanctions removal negotiations on the sidelines of the meetings … Iran has never left the negotiating table and considers negotiations a proper, logical and reasonable way to resolving disputes," Kan'ani said.
He added that Iran will use every opportunity to express its constructive and logical views, and that the UN General Assembly session is among the available chances.
The United States, under former president Donald Trump, abandoned the Iran deal, officially known as the Joint Comprehensive Plan of Action (JCPOA), in May 2018 and reinstated unilateral sanctions that the agreement had lifted.
The talks to salvage the agreement kicked off in the Austrian capital city of Vienna in April last year, months after Joe Biden succeeded Trump, with the intention of examining Washington's seriousness in rejoining the deal and removing anti-Iran sanctions.
Despite notable progress, the US indecisiveness and procrastination caused multiple interruptions in the marathon talks.
Iran urges dialogue between Azerbaijan, Armenia to resolve disputes
Kan'ani also said Tehran strongly believes that dialogue is key to a peaceful resolution of existing disputes between Azerbaijan and Armenia.
"Iran, on the basis of good neighborliness and as part of attempts to constructively help resolve regional conflicts, launched political efforts as soon as border clashes between the two former Soviet republics flared up again last week," he said.
Kan'ani pointed out that Armenian Prime Minister Nikol Pashinyan initially had a telephone conversation with the Iranian president, saying the latter voiced Iran's viewpoints and positions, as well as his political recommendations to the Armenian side.
Iranian Foreign Minister Hossein Amir Abdollahian then talked with his Azerbaijani counterpart Jeyhun Bayramov over the phone, and the diplomats discussed the matter, he explained.
The Iranian Foreign Ministry spokesman noted that Iran acted quickly after new clashes erupted between Azerbaijan and Armenia and tried to broker a ceasefire and restore peace in the border areas of the two countries through diplomatic means.
Iran believes that political approaches and multilateral international frameworks are suitable solutions to heated debates and complicated cases, Kan'ani further said.
Azerbaijan says 71 of its troops have been killed during new armed border clashes with Armenia. The Armenian Defense Ministry said 105 of its soldiers have died in the violence.
The clashes were the most recent flare-up in tensions between the two Caucasus neighbors since over 65,000 people were killed in a 44-day war over the disputed territory of Nagorno-Karabakh that ended in November 2020.
That bout of fighting ended with a Russian-brokered ceasefire but tensions continued.
The ex-Soviet countries have been locked in a decades-old conflict over Nagorno-Karabakh. The region is internationally recognized as part of Azerbaijan but has a primarily Armenian population that has resisted Azerbaijani rule since a separatist war there ended in 1994.
The wider south Caucasus is a crucial artery for gas and oil from Azerbaijan into Turkey and on to Europe and other world markets.