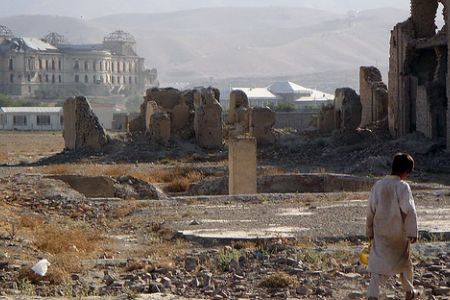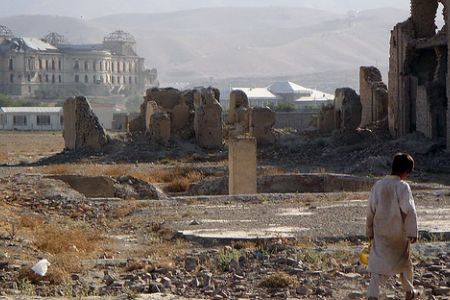 At the international conference on Afghanistan, Iranian Foreign Minister Manouchehr Mottaki outlines Tehran's solutions to the Afghan crisis.
Speaking at an international conference on Afghanistan on Tuesday, Mottaki called for a regional solution to the Afghanistan crisis and blamed growing insecurity and drug trafficking on foreign military presence in the war-ravaged country.
During his speech, he outlined five Iranian proposals to bring back stability to Afghanistan. He said that any solution to the Afghan crisis needs to take into account the following issues:
1) The Afghan Constitution is the greatest achievement of the country and hence needs to set the criterion for any measures to be taken in the country. Besides that, the process of government formation and the reinforcement of civil institutions should be supported by the international community.
2) The presence and increase of foreign forces will not help the situation in Afghanistan. Afghan people and government need to be trusted and a timetable for the withdrawal of foreign forces should be set as well.
3) A double standard policy on fighting terrorism has to be avoided.
4) Security and development are two inseparable factors; hence the reconstruction of Afghanistan and its infrastructures should become the focus of more attention. In doing so, Iran continues to contribute to the reconstruction of Afghanistan and welcomes other countries' participation as well.
5) Regional cooperation needs to be supported as the proper approach to the issue. Iran for its part continues to hold regional meetings on Afghanistan and expects other non-regional countries to support the move. Iran believes that increased regional cooperation in transportation, energy and other sectors will contribute to development in Afghanistan.
The international conference on Afghanistan opened in Kabul on Tuesday, with Afghan President Hamid Karzai delivering the opening speech.
Delegates from more than 70 countries and several international bodies, including United Nations Secretary General Ban Ki- moon, are attending the one-day conference.
Iran has attended the meeting as an immediate neighbor of Afghanistan.
Increasing the capacity of the Afghan security forces and reconciliation with Taliban militants are the main topics of the Kabul Conference.