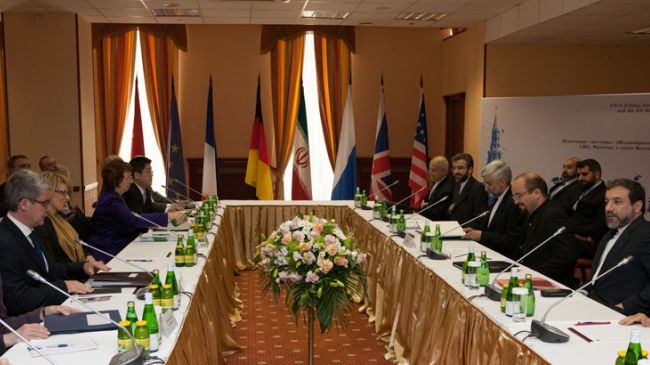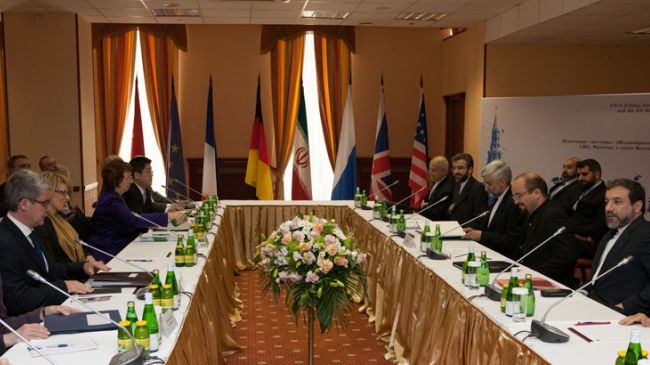 Iran and the five permanent members of the UN Security Council plus Germany (P5+1) have launched the second day of their latest talks in the Russian capital, Moscow.
The Iranian negotiating delegation is headed by Secretary of Iran's Supreme National Security Council (SNSC) Saeed Jalili, and the P5+1 group by EU foreign policy chief Catherine Ashton.
The two-day negotiations in Moscow are slated to follow up on the previous talks held in Iraq and Turkey.
Jalili earlier urged the West to respect Tehran's nuclear rights in order for the Moscow meeting to succeed.
He also expressed Iran's readiness to cooperate and enter talks with "different countries on a variety of issues, including collaborations in the field of nuclear energy."
Iran and the P5+1 held three sessions of plenary talks in Baghdad in May after an earlier round of negotiations in the Turkish city of Istanbul in mid-April.
They had previously held two rounds of talks, one in Geneva, Switzerland, in December 2010, and another in Istanbul in January 2011.