Iran
Iran-P5+1 talks aim to bridge mutual demands: Rouhani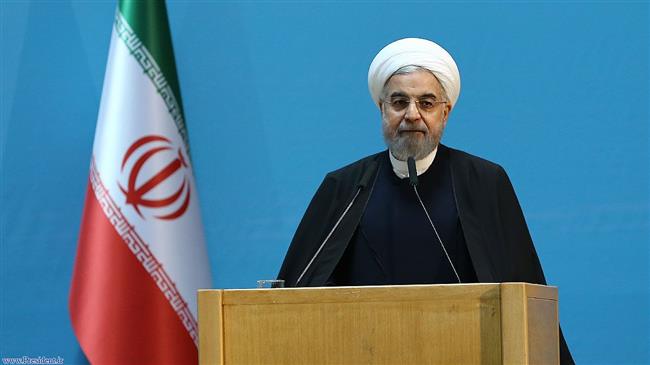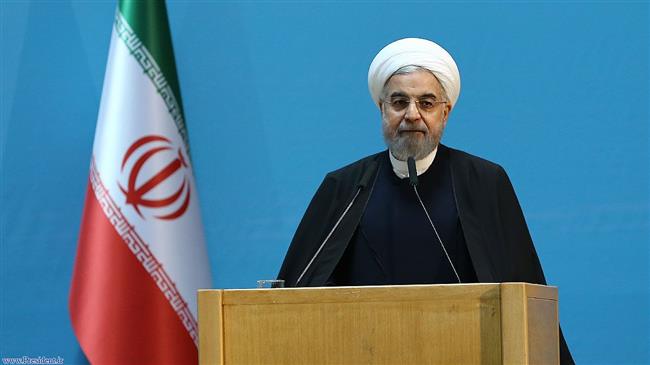 Iran's President Hassan Rouhani says talks between Tehran and the P5+1 group over Tehran's nuclear program are aimed at bringing mutual demands closer together.
"Negotiations are based on opportunities and common interests and, basically speaking, negotiations aim to establish a bridge between our demands and the demands of the other side," Rouhani said at a conference in Tehran on Sunday.
He added that even in the Geneva deal, which was reached between the two sides in November 2013, Iran had success and progress and managed to shake off some sanctions but did not compromise on its principles and ideals.
"Principles and ideals are not connected to centrifuges but are connected to our hearts, brains, and will power. This connection should be further strengthened," the Iranian president stated.
"Now, if we show more transparency and say that we are ready to halt a certain type of enrichment, which we do not presently need, does it mean that our principles and ideals have been compromised?" he asked.
Rouhani's comments came after nuclear negotiators from Iran and the P5+1 group – China, Russia, France, Britain, the US and Germany — wrapped up their latest round of talks on Tehran's nuclear program in the Swiss city of Geneva on December 17, 2014.
The three-day Geneva discussions were held almost three weeks after Tehran and the five permanent members of the UN Security Council plus Germany failed to reach a final agreement by a November 24 deadline despite making some progress.
However, the two sides agreed to extend their discussions for seven more months until July 1, 2015. They also agreed that the interim deal they had signed in Geneva in November 2013 should remain in place during the negotiations.