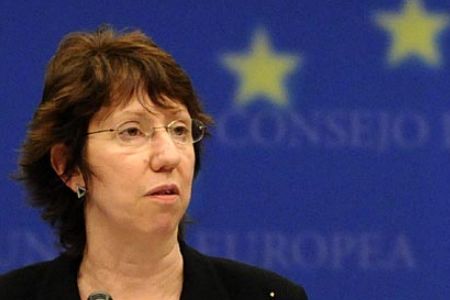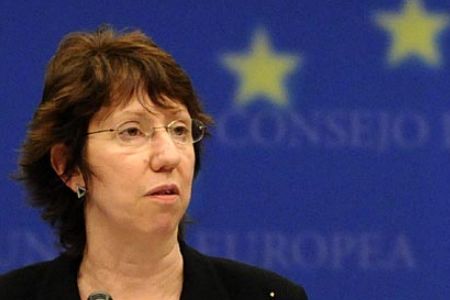 European Union's foreign policy chief Catherine Ashton says negotiations between Iran and the world's major powers on Tehran's nuclear program could soon begin.
"We seem to be thinking that in the next few weeks there could be (talks), and we're planning for that," Ashton said on Wednesday.
"The signals we're still getting are that there is a possibility that Iran will want to have dialogue with us," Reuters quoted Ashton as saying.
Ashton said resuming negotiations with Iran is "very important," adding that "It's important to do it in ways that make them feel that we are serious and willing to negotiate properly."
On September 22, foreign ministers of the P5+1 — China, France, Germany, Russia, the UK and the US — announced they seek an "early negotiated solution," which "restores international confidence in the exclusively peaceful nature of Iran's nuclear program."
According to the statement which was read by Ashton, the P5+1 is ready to engage with Iran in the context of the fuel swap deal proposed in Geneva in October 2009.
During negotiations in Geneva, the Vienna Group — France, Russia, the US and the International Atomic Energy Agency — offered to ship most of Iran's low-enriched uranium out of the country in exchange for reactor fuel from Russia and France.
The Western refusal to offer Tehran objective guarantees in the fuel swap proposal, led to Iran issuing a nuclear declaration with Turkey and Brazil on May 17 to ease Western concerns.
Under the declaration, Iran agreed to ship most of its low enriched uranium to Turkey in exchange for fuel.
The US and its allies however, snubbed the declaration and used their influence on the UN Security Council (UNSC) to press for fresh sanctions against the Islamic Republic.
Iran has criticized the UNSC sanctions arguing that as a signatory to the Nuclear Non-Proliferation Treaty and a member of the International Atomic Energy Agency it has every right to use nuclear technology for peaceful purposes.
Tehran has announced its readiness to resume talks on its nuclear program in September; stating however, that any negotiation must be conducted within the framework of the May 17 declaration.