Economy
Iran-Pakistan Gas Pipeline Reaching Border Point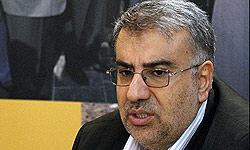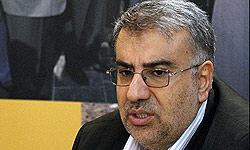 The multi-billion-dollar gas pipeline which is due to take Iran's rich energy reserves to Pakistan will reach the two countries' border point next year.
National Iranian Gas Company (NIGC) chief Javad Oji told Shana that the 56-inch Iran's Seventh Gas Trunkline from Iranshahr, Southeast of Iran, to Pakistan border and Zahedan city had made progress by 90 percent and would come on stream in September 2013.
According to Oji, construction of Iran's Sixth Gas Trunkline has also progressed physically by 70 percent and will be operational in the first half of next Iranian calendar year after the completion of its extension from Ahvaz city toward Dehgolan.
He noted that gas supply to 18 cities and 22 villages are among the other plans of the government that would come online by June 2013.
Launching 1,097 gas supply projects during the Government Week, that began on 23 August as well as starting executive work of another 1,200 gas supply projects are among the other activities of the NIGC, the official told Shana.
Extending gas supply services to 123,631 families and 213 major industrial units, launching 30 new CNG fuelling stations across the country and a number of gas transfer pipelines are among the other programs of NIGC to commemorate the Government Week.