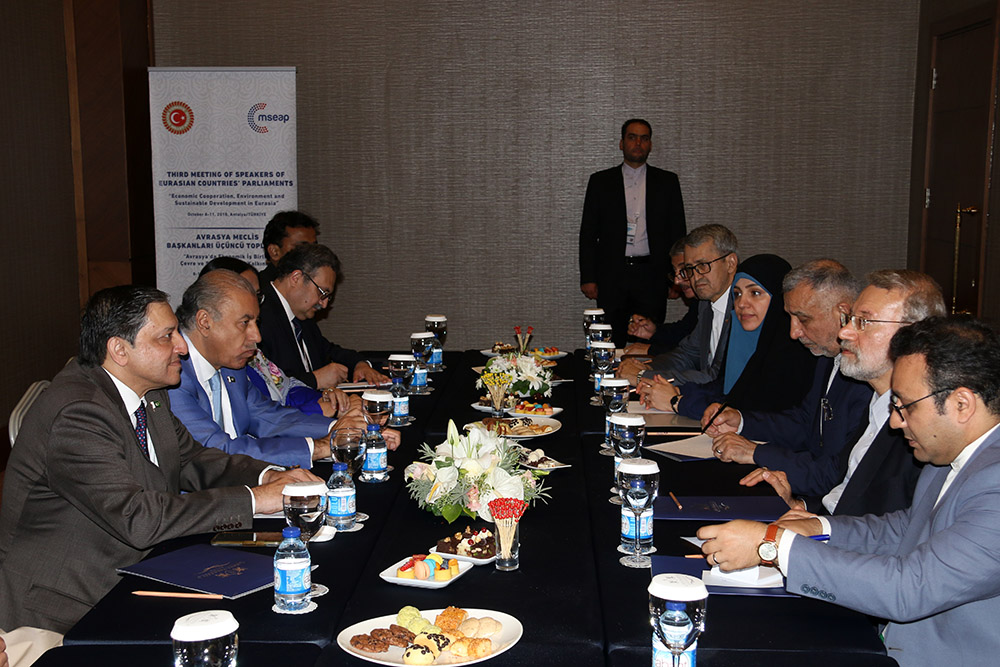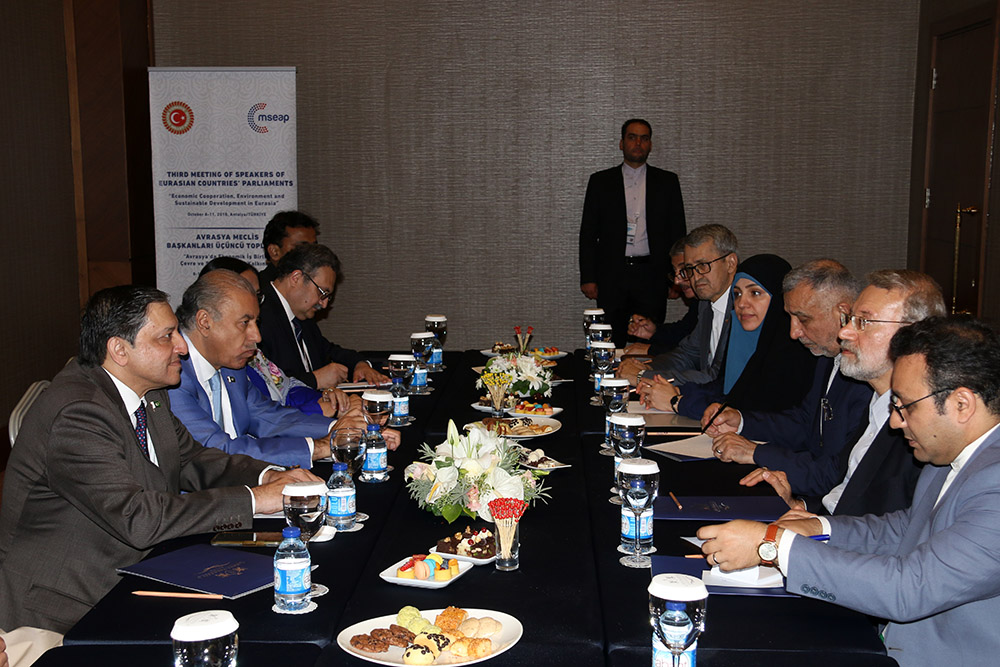 Iran and Pakistan should try to boost their relations since they have the same sufferings and the same enemies, Iran's parliament speaker said Tuesday.
The two countries have high capacities for cooperation, but there are some parties that do not like the relations to be boosted, Ali Larijani said in a meeting with Pakistani Senate Deputy Chairman Saleem Mandviwalla.
The meeting was held on the sidelines of the third meeting of the parliament Speakers of Eurasia (October 8-11) in Turkey's Antalya.
According to the agreement between Iran and Pakistan, the gas pipeline has reached the shared border of the two countries, but the US are impeding the gas transit as it does not want to see Pakistan's progress, Larijani said.
Mandviwalla, for his part, emphasized the fraternity between Iran and Pakistan, saying that the US sanctions would not limit the cooperation of Pakistani companies with their Iranian partners.
The new government of Pakistan and all parties in the parliament support the completion of gas pipeline project, he said.
The Pakistani lawmaker also called for more work between the two countries to use their tourism potentials.