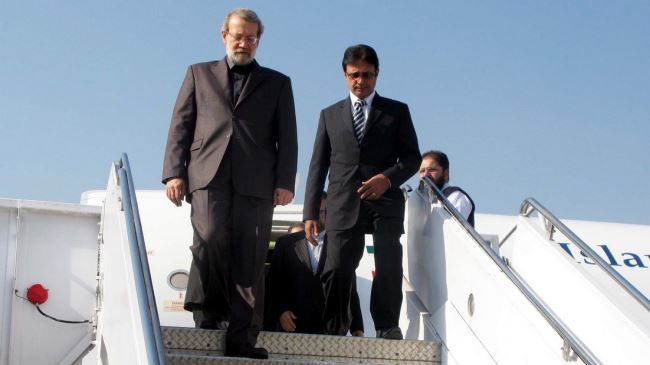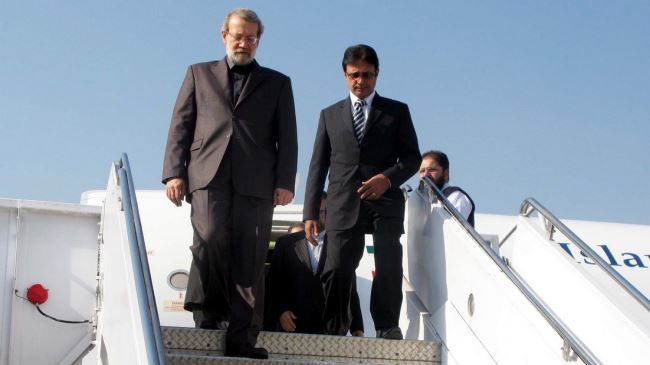 Iran and Pakistan have signed a memorandum of understanding (MoU) to expand security cooperation between the two neighboring nations.
The cooperation agreement was signed by Iran's Parliament (Majlis) Speaker Ali Larijani and Pakistan's National Assembly Speaker Sardar Ayaz Sadiq in the Pakistani capital of Islamabad on Thursday during Larijani's first day of visit to the country.
In the MoU, the two neighbors condemned the actions of certain terrorist elements which seek to create insecurity along the borders of the two countries.
The document highlighted Tehran and Islamabad's common concerns regarding the escalation of terrorism, drug trafficking and insecurity in the region while agreeing to boost their collaboration to ensure the region's sustainable security.
The agreement also underlined the importance of strengthening inter-parliamentary relations as an effective factor in consolidating bilateral ties between Iran and Pakistan.
Larijani is scheduled to meet Pakistani President Mamnoon Hussain on the second day of his visit on Friday.
In October, Iran summoned Pakistani Ambassador to Tehran Noor Mohammad Jadmani over a series of terrorist incidents that killed several Iranian guards at the Pakistani border.
Iran has repeatedly criticized its eastern neighbors for failing to rein in terrorists who cross the borders back into these countries after carrying out attacks on Iranian soil.