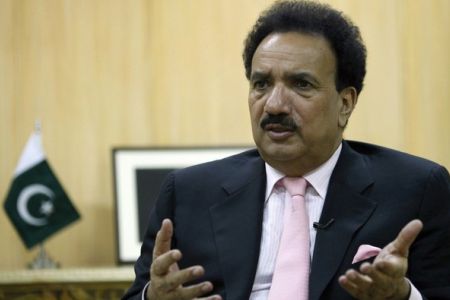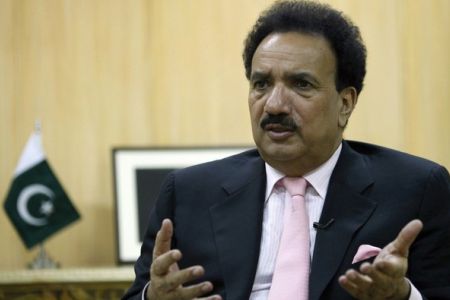 Pakistani Interior Minister Rehman Malik has stressed the importance of bolstering security cooperation with Iran, particularly in the campaign against narcotics.
"Iran and Pakistan are two brother and Muslim countries which would never let insecurity and border problems damage solidarity among their nations," IRNA quoted Malik as speaking in a meeting with Iranian Ambassador to Islamabad Mashallah Shakeri on Tuesday.
He praised close security and border cooperation between Tehran and Islamabad and noted that joint efforts by the two sides to counter smuggling of narcotics in the region have led to satisfactory results.
The Pakistani minister expressed appreciation for Iran's humanitarian aid measures for the flood-ravaged Pakistani people and said the Iranian nation and government demonstrated their special care and attention regarding the flood-hit people of his country and helped in relieving their pains.
The floods — the worst in Pakistan's recorded history — began in late July in the mountainous northern part of the country and spread to the south.
According to the United Nations, the floods created "one of the largest humanitarian crises the UN and its humanitarian partners have ever responded to."
Almost 2,000 people lost their lives in the devastating floods in Pakistan.
More than 200,000 homes were demolished and more than 4.3 million people were affected, the UN said.
The Iranian ambassador, for his part, called for strengthening regional cooperation to exchange intelligence and carry out joint operations against drug traffickers.