Iran
Iran Planning to Bring New Missile Shield into Operation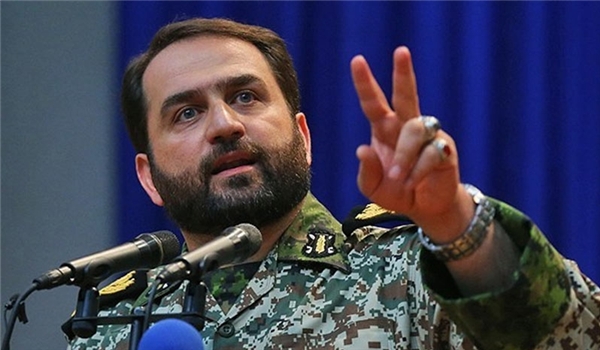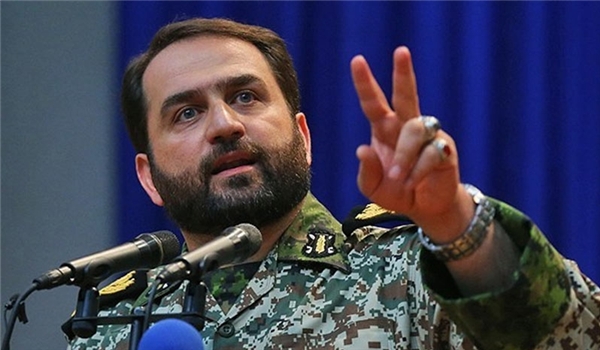 Commander of Khatam ol-Anbia Air Defense Base Brigadier General Farzad Esmayeeli announced on Wednesday that Iran plans to bring a new missile system into its integrated air defense network.
"During the recent warnings to certain hostile planes, Shalamcheh missile system locked on them, and now we want to bring this system into our integrated missile defense network for the first time," Esmayeeli told FNA today.
He underlined that although the mid-range Shalamcheh missile is similar to the Hag missiles in appearance, it is much different technically and in operation.
Esmayeeli also dismissed any plans to purchase Hag missiles.
Shalamcheh is a Mach 3 mid-range missile that can also be used as a short-range air defense system.
In relevant remarks in September, Esmayeeli announced that Iran would unveil and launch several new hi-tech radar and air defense systems with various capabilities, including trace and identification of small flying objects, this year.
"Arash 2 radar system with the capability of discovering small flying objects which is based on the world's state-of-the-art technology is one of the latest achievements" of Iran's air defense, Esmayeeli said in a press conference on the occasion of the Air Defense Day in Iran.
He described indigenization of systems and equipment as a priority for Iran's defense system, and said, "Since last year, 4 systems have become fully operational, which will be unveiled and added to the air defense cycle soon." "One of these systems is a long-range space radar with combined frequencies and the capability of discovering small flying objects and cruise missiles."
Esmayeeli also elaborated on the new defense systems built by the country's specialists, and said, "All Talash 1, 2 and 3 missile systems which enjoy the capability of engagement have been tested and will join the integrated (missile defense) network soon."