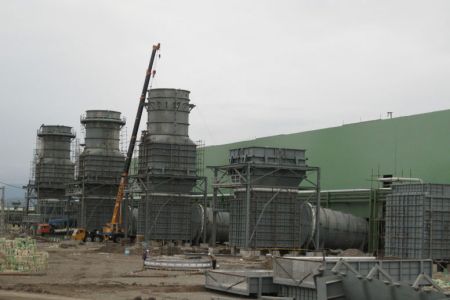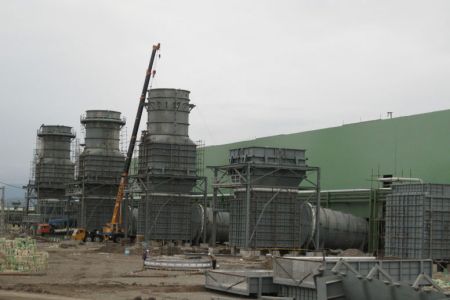 In a bid to achieve self-sufficiency, Iran will inaugurate a 1,000-megawatt gas power plant to meet the country's growing electricity demand.
"The Aliabad Katoul gas power plant with a capacity of 1,000 MW will be inaugurated on November 17," IRNA quoted managing director of Iran Power Plant Investment Company Mehdi Motevallian as saying on Wednesday.
He added that the gas power plant along with the Bushehr nuclear power plant would help Iran become self-sufficient in electricity generation.
"Iran needs 57,000 megawatts of electricity which will be generated by Iranian experts," the official added.
He noted that Iranian experts have manufactured the gas power plant's industrial equipment under license from Germany's Siemens.
Motevallian said the construction of the second phase of the power plant's combined cycle with a capacity of 450 megawatts would begin in the near future.
The Aliabad Katoul gas power plant in the northern Iranian city of Gorgan has six units, each with a capacity of 162 megawatts, which will generate a total amount of 972 megawatts of electricity.
Iran on Saturday started injecting fuel into the core of its Bushehr nuclear power plant in the southern port city of Bushehr.
Fuel assemblies were earlier transferred to the Bushehr nuclear plant under the supervision of the International Atomic Energy Agency.
The power plant will become operational once all 163 fuel assemblies are injected into its core. According to Iranian officials, the reactor will begin generating electricity in early 2011.