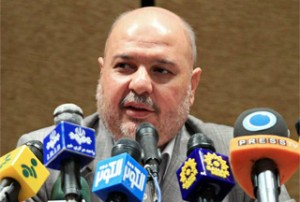 Iran's oil minister says the country has taken a number of measures to attract $200 billion worth of foreign and domestic investments in its oil industry over the next five years.
Seyyed Masoud Mirkazemi noted that with 138 billion barrels of proven oil reserves and 29 billion cubic meters of natural gas reserves, Iran is one of the biggest holders of energy resources in the world.
"During the Fifth Five-Year Economic Development Plan (2010-15), the ministry will set up special energy funds while local banks will provide part of the necessary finances," Mehr news agency quoted Mirkazemi as saying on Thursday.
According to the minister, the upstream and downstream oil industry sectors will need at least $125 billion and $75 billion worth of investments over the mentioned period.
Earlier this week, Mirkazemi said that the country will establish a new private bank to finance the oil industry's future development projects.
"Besides providing the necessary resources, the proposed oil bank will give a much better role to the private sector in future energy development projects, especially down-stream projects," Mirkazemi said.