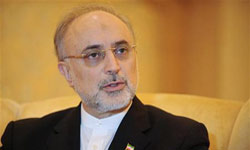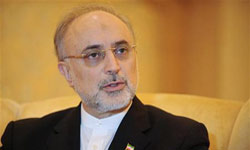 Iranian Foreign Minister Ali Akbar Salehi on Monday welcomed Venezuelan President Hugo Chavez's victory in the yesterday presidential election.
Addressing a meeting in Tehran on Monday, Salehi said that "Iran is pleased" to see Chavez as the winner of Venezuela's presidential election.
"We felicitate all the people of Latin America on this triumph," Salehi stated, and expressed the hope that the development would help Chavez achieve further success.
Chavez won re-election Sunday, defeating challenger Henrique Capriles and gaining six more years to cement his legacy and press ahead with his move for socialism in Venezuela.
With about 90 percent of votes counted, Chavez had more than 54 percent of the vote, and Capriles had 45 percent, National Electoral Council president Tibisay Lucena said.
She said 81 percent of the nearly 19 million registered voters cast ballots, one of the largest turnouts in years.
Chavez won more than 7.4 million votes, beating Capriles by more than 1.2 million votes, Lucena said.