Iran
Iran Police Chief Blames World Powers for Growth in Int'l Drug Trafficking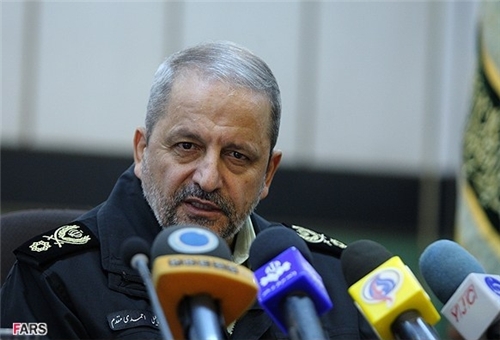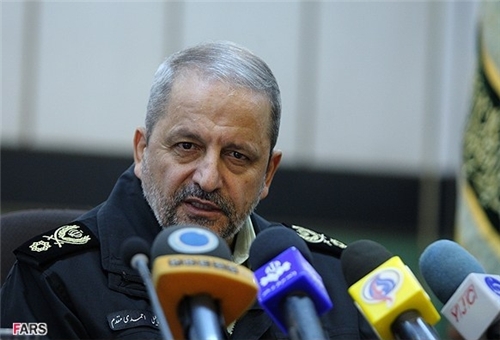 Iran's Police Chief Brigadier General Esmayeel Ahmadi Moqaddam took the world powers responsible for supporting terrorism as well as drug trafficking and abuse.
"Under the current conditions, we are witnessing the growth and spread of terrorism and the hands of the world powers are clearly seen from behind this scene," Ahmadi Moqaddam said, addressing a forum on preventing crimes in Tehran on Sunday.
"The same supporters of terrorism also play direct and indirect roles in the spread of illicit drugs," he added.
Ahmadi Moqaddan also blasted the world powers for supporting the most criminal regime in the world, the Zionist regime, and the most dictatorial regimes in which no elections are held.
In relevant remarks in August, Iranian Interior Minister Abdolreza Rahmani Fazli said the terrorist Islamic State of Iraq and the Levant (ISIL) group gained its revenues through trafficking illicit drugs.
"The ISIL is assisted by trafficking drugs and the ISIL members are themselves drug traffickers," Rahmani Fazli said, addressing a meeting of Tehran province's Friday prayers leaders in Tehran.
Terrorist organizations in almost 30 countries now finance their activities, to a greater or lesser extent, through the highly profitable trade in prohibited drugs. In particular, drug trafficking has become increasingly important as a source of revenue for terrorist groups after the end of the Cold War.
Where the agricultural climate permitted, this could mean drug production and sales. Even if the climate and terrain were not suitable for the production of drugs, terrorist groups could nonetheless reap enormous profits from the sale of prohibited drugs.
Earlier, reports said that the al-Qaeda-affiliated ISIL had embarked on synthesizing different ecstasy and other laboratory-manufactured drugs in the Northwestern province of Aleppo to further stimulate its members for terrorist missions across Syria.
Local sources said in January that one month after the ISIL took control of a pharmaceutical factory in Aleppo, it started synthesizing a chemical-compound drug known as 'Meth' (Methamphetamine), known to be one of the strongest and most dangerous narcotics in the world, in the western countries.
Aleppo residents told FNA that those who take such drugs suffer mental imbalance and embark on frantic acts like killing, beheading and mutilating others (seen in many footages taken from the terrorists' savage acts in Syria and Iraq).
The local sources said in a bid to encourage the terrorists to use the hallucinating drugs, the Salafi and Wahhabi muftis have issued some fatwas (religious decrees) to endorse the narcotics which give courage to them as "halal".
In early November, a unit of the Syrian armed forces eliminated an armed militant group that tried to infiltrate from Tal al-Haradin into Kanaker in Damascus Countryside and seized narcotic pills and weapons, a military source said.
The source told the state news agency that the seized weapons included a machinegun base mounted on a 4WD car, sniper rifles, automatic rifles, BKC machineguns and RPG launchers, in addition to seizing narcotic pills and leaflets for al-Nusra Front.