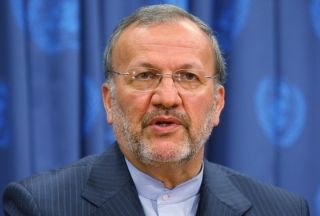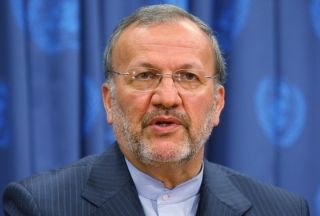 Iran's Foreign Minister Manouchehr Mottaki has praised Turkey and Brazil for their negative votes to the UN Security Council resolution against Tehran.
In a phone conversation with his Turkish counterpart, Mottaki discussed the conditions for continuing negotiations with Ahmet Davutoglu.
The two foreign ministers agreed that the Tehran declaration is a suitable alternative for failed confrontational approaches.
Mottaki praised Turkey and Brazil for voting against the imposition of a fourth round of UNSC sanctions against Iran.
The Iranian foreign minister touched upon the vast capacities of independent countries for increasing cooperation.
On May 17, Iran issued a nuclear declaration following trilateral talks with Turkey and Brazil based on which Tehran agreed to swap its low-enriched uranium for reactor fuel on Turkish soil.
Ignoring the declaration, the UN Security Council approved a new round of tougher sanctions against Iran over its nuclear program.
Only Turkey and Brazil voted against the sanction, while Lebanon abstained from vote.