Iran
'Iran prepared to confront challenges'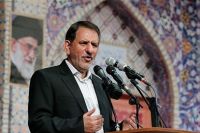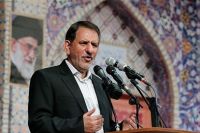 Iranian First Vice-President Eshaq Jahangiri ensured that the country is ready to deal with the challenges posed by the enemies.
Jahangiri said in the Southern city of Ahwaz on Wednesday that Iran is the hub of security and stability despite all the hostilities, pressures and the world arrogance's violation of the International Law.
Noting that lack of security in Syria and Iraq are the outcome of foreign intervention and terrorism, he said thanks God the Islamic Republic of Iran is in a fully safe atmosphere, busy with construction and economic development.
Pointing to the oil price falls to about 55 dollars from 106 dollars and its negative impact on Iran, Jahangiri said the Islamic Republic of Iran used to export daily 2,400,000 bpd in the past few years, but, the "tyrannical" sanctions posed limits and restricted the oil sales, bringing it to one million bpd.
"Iran is able to leave behind the challenges created regularly by the enemies thanks to prudence and vigilance of people and government," he stressed.