General
'Iran presence in Syria talks helpful'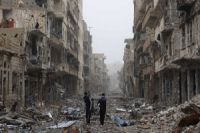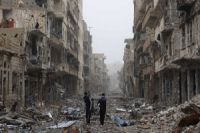 An Iranian lawmaker says the presence of Iran in the planned Geneva 2 conference on the ongoing crisis in Syria will be beneficial and help the talks yield positive results.
Member of Iran Majlis National Security and Foreign Policy Committee Seyyed Hossein Naqavi Hosseini said on Wednesday: "We are not insisting on our presence in the conference, and we have a clear policy on the Syria crisis which we have previously declared."
He stated: "Presence of Iran in the conference will be to the benefit of the participating countries and the conference itself to achieve better results. The Islamic Republic of Iran will take part in the conference if invited and will present its roadmap."
The Iranian lawmaker further noted that all parties involved in Syria crisis, especially the Western countries contend that the crisis cannot be resolved without contribution from the Islamic Republic.
He stressed that Iran is a mighty and influential country in the Middle East, and for that reason, the Syrian conflict cannot be settled without it.
Naqavi Hosseini said Iran maintains that the Syrian conflict has a political solution and believes that there is no military resolution to the conflict as this will only deepen the crisis.