Syria
'Iran presence urged in Syria confab'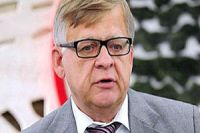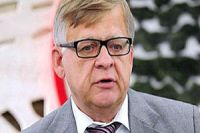 Russian Ambassador to Lebanon, Alexander Zasypkin, says that representatives of influential counties in the Middle East, including Iran, must attend the upcoming Geneva talks.
In a meeting with the leader of Lebanon's Kataeb Party, Amine Pierre Gemayel, in Beirut on Wednesday, Zasypkin said that Russia is trying to hold the international event through cooperation with countries playing key roles in the region.
The Russian ambassador pointed out over the past few days, Russia has also made endeavors to formulate a political solution to the Syrian crisis within the framework of the planned Geneva 2 conference.
On September 29, UN-Arab League Special Envoy to Syria Lakhdar Brahimi stated that it would be beneficial if Iran takes part in the Geneva 2 conference, noting that there is the possibility of inviting the Islamic Republic.
On August 12, Russian Deputy Foreign Minister Gennady Gatilov described Iran as an important regional player that can greatly contribute to the settlement of the Syrian conflict, voicing Moscow's eagerness for Iran's participation in the conference.
On June 5, the Russian Foreign Ministry renewed Moscow's call for Iran to be invited to the Geneva 2 talks.