Iran
Iran president-elect Rohani meets with senior clerics in Qom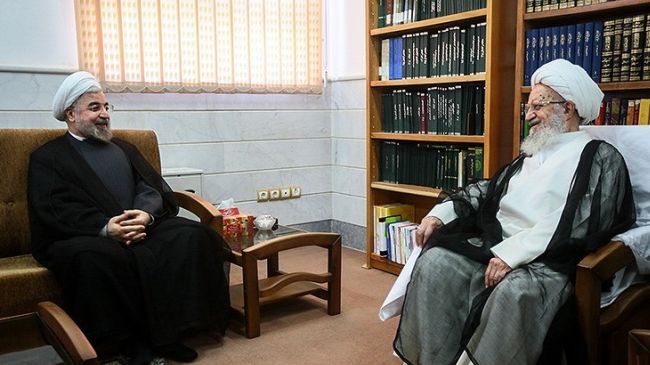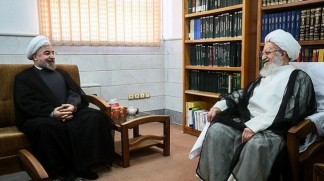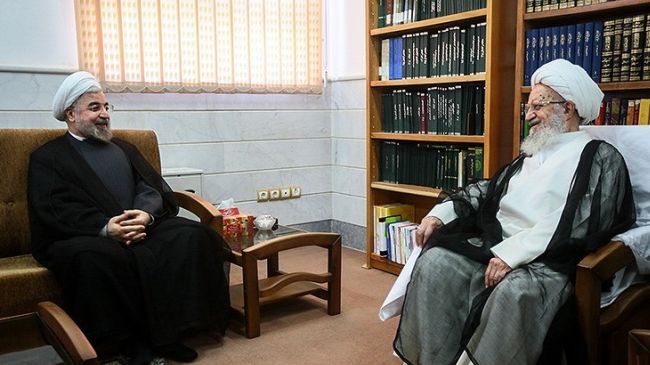 Iranian president-elect Hassan Rohani has met with senior clerics in the holy city of Qom in an effort to establish constructive relations between his administration and prominent religious figures and seminaries.
In a Thursday visit to Qom, Rohani held talks with Grand Ayatollahs Nasser Makarem Shirazi, Lotfollah Safi Golpayegani, Hossein Nouri Hamedani, Jafar Sobhani, Mousa Shobeiri Zanjani and Seyyed Abdul Karim Mousavi Ardebili.
During his meetings, Rohani stated that the next administration seeks regular contact with seminaries, particularly the Seminary of Qom and the Sources of Emulation in order to benefit from their views and support.
Rohani further highlighted the significant role of Iranian Ulema and Sources of Emulation, noting, "Ulema and Sources of Emulation and seminaries enjoy a lofty position and we need their help and attention."
The newly-elected president further stated that successful holding of the recent presidential election has dispelled the previous bitterness that existed in the country and "people are now happy and optimistic about the resolution of problems."
The president-elect said he is sure that Leader of the Islamic Revolution Ayatollah Seyyed Ali Khamenei will help his administration, emphasizing that without the Leader's assistance "nothing can be done."
Rohani emerged victorious in Iran's 11th presidential election, which was marked by high voter turnout. He won over 18 million of more than 36 million ballots counted. Voter turnout was 72.7 percent.