Iran
Iran president slams ISIL beheading of Egypt Christians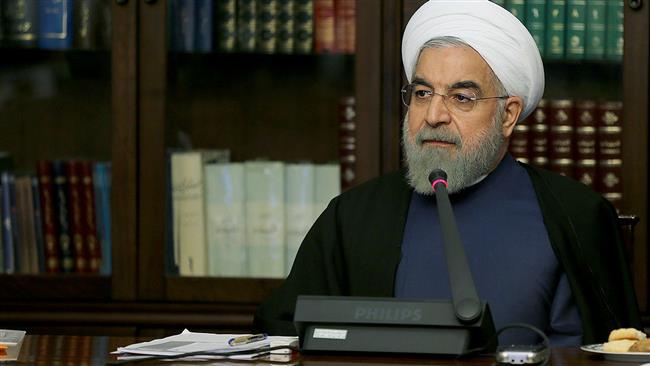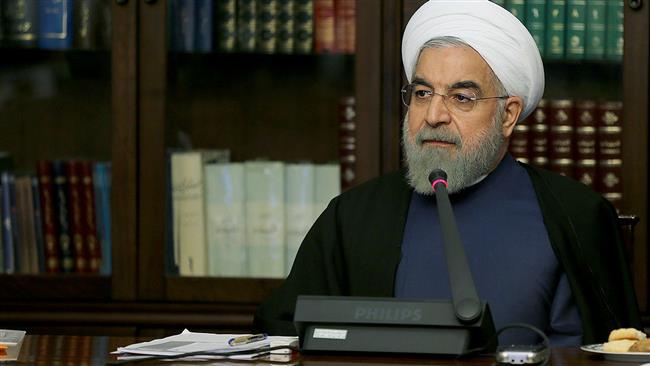 Iranian President Hassan Rouhani has vehemently condemned the mass execution of 21 Egyptian Christians at the hands of the ISIL Takfiri militants in Libya, describing the move as "inhumane," "un-Islamic" and "savage."
"Unfortunately, such acts are being perpetrated in the name of Islam and Muslims, while the terrorist and inhumane acts of such people have nothing to do with Islam," Rouhani stated as he presided the Tuesday session of Iran's Supreme Cultural Revolution Council in Tehran.
He added that no common sense agrees to the ISIL terrorists' brutal deeds, especially as they promote hatred and violence by releasing videos of their massacres.
"Those, who initially helped these terrorists and funneled money to them, should apologize before world's nations and the history for their conducts, and those who are regretfully still backing them should stop providing support to these terrorists," Rouhani pointed out.
Also on Tuesday, UN High Commissioner for Human Rights Zeid Ra'ad Zeid al-Hussein slammed ISIL beheading of Egyptian Christians.
"The brutal murder of these men, and the ghastly attempt to justify and glorify it in a video, should be roundly condemned by everyone, in particular by the people of Libya who should resist the urgings of Takfiri groups," he said in a statement.
The video released by the ISIL terrorists on Sunday showed the beheading of 21 Egyptian Christians by the terrorist group.
"Murdering captives or hostages is prohibited under international law and Islamic law," the UN official said, censuring the beheading as a "vile crime targeting people on the basis of their religion."
The video showed the handcuffed hostages dressed in orange jumpsuits, similar to previous ISIL victims, kneeling down along the seaside near the Libyan capital, Tripoli.
After the release of the video, Egypt launched airstrikes against the ISIL Takfiri militants' strongholds in Libya, during which 64 ISIL militants were killed.
According to Egypt's military, the raids were carried out early on Monday against ISIL camps, training sites and weapons storage areas.