Iran
Iran presidential candidates take part in first televised debate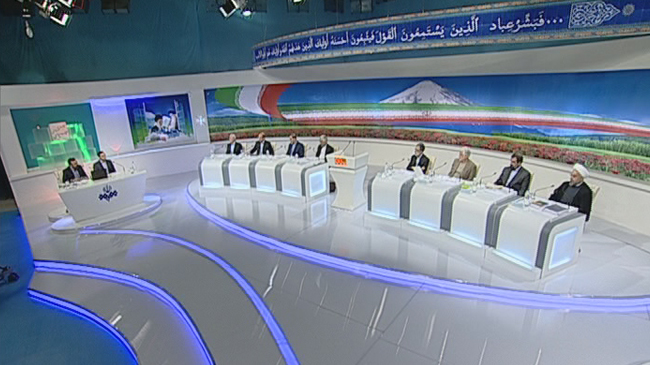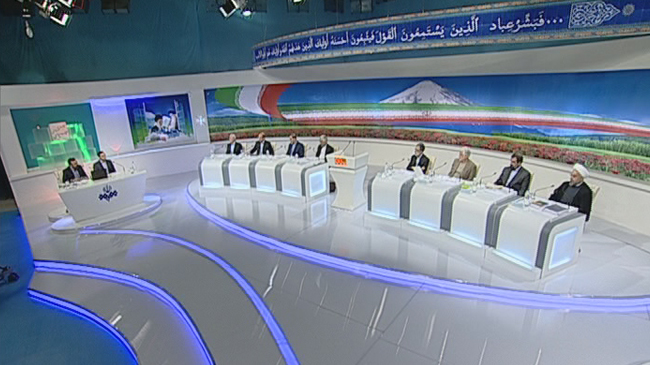 Iran presidential candidates are holding their first televised debate in the form of a group discussion ahead of the upcoming presidential poll.
The eight candidates running in the upcoming race are discussing their economic plans during the Friday debate, which is being aired live on Iran's state TV.
During the first debate, candidates are giving their viewpoints on the country's economic problems and their proposed solutions.
Reformist candidate, Mohammad Gharazi, started the debate. He believes that the high inflation must be controlled and that production should be enhanced.
The eight candidates will explain their cultural and political plans during two more televised debates next Wednesday and Friday.
The debates will include issues such as economy, foreign policy, and Iran's comprehensive talks with the P5+1 group (Britain, China, France, Russia and the United States plus Germany) about the country's nuclear energy program.
MP Gholam-Ali Haddad-Adel, Supreme National Security Council Secretary Saeed Jalili, Expediency Council Secretary Mohsen Rezaei, President of the Strategic Research Center of the Expediency Council Hassan Rohani, former First Vice President Mohammad Reza Aref, Tehran Mayor Mohammad Baqer Qalibaf, former Telecommunications Minister Mohammad Gharazi, and former Foreign Minister Ali Akbar Velayati are competing against each other.
Iranians will go to the polls in the country's 11th presidential election on June 14.