Iran
Iran proceeds with nuclear activities: AEOI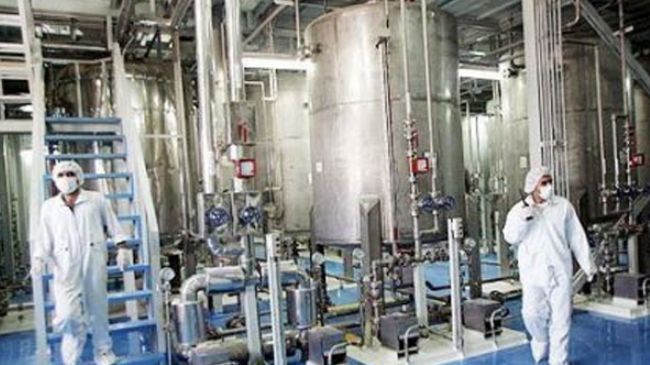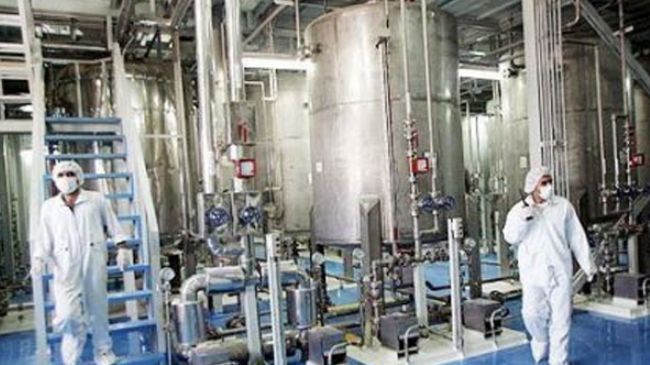 An Iranian nuclear official says Iran is continuing with its nuclear activities, enriching uranium to five-percent purity level.
"All our nuclear sites are actively continuing their work," Behrouz Kamalvandi, the spokesman for the Atomic Energy Organization of Iran (AEOI) told reporters on Wednesday.
Kamalvandi's remarks came a day after Iran's Deputy Foreign Minister for Legal and International Affairs Abbas Araqchi told reporters in Vienna that the Islamic Republic has never stopped its peaceful nuclear activities and will not do so in future.
As part of the deal struck between Tehran and six major world powers in Geneva last November, Iran on January 20 suspended 20 percent uranium enrichment in the presence of the International Atomic Energy Agency (IAEA) inspectors. Iran also started the process to dilute and oxidize its 196-kg stockpile of 20-percent-enriched uranium.
Kamalvandi further said that Iran and the Sextet of world powers can reach a final agreement on the Islamic Republic's nuclear energy program within six months if the US shows goodwill.
"If the American side has goodwill, it is possible to reach a result in six months," the AEOI spokesman added.
"Our approach is to be able to achieve a result within six months. Although the negotiations are difficult, it does not mean that an agreement within six months is not possible," Kamalvandi pointed out.
He emphasized that during the Vienna talks, the Iranian nuclear negotiating team will focus on safeguarding Iran's nuclear achievements, securing the nation's rights and operating within the framework of the country's red lines.
According to the Joint Plan of Action nuclear deal between Iran and the Sextet of world powers, the two sides envisaged reaching an agreement in a year, he said, adding that the six countries have so far made no comment about the prolongation of the negotiations.
Iran and the five permanent members of the United Nations Security Council – China, Russia, Britain, France and the United States – plus Germany began the second day of their fresh negotiations in the Austrian capital, Vienna, on Wednesday.