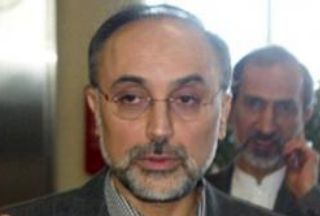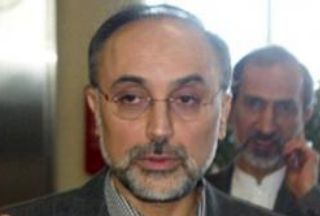 Head of the Atomic Energy Organization of Iran (AEOI) Ali Akbar Salehi says Tehran has produced over 17 kg (37.5 lb) of 20 percent-enriched uranium.
"With regards to enrichment, Iran can enrich uranium to any percentage, and this is a legal right for the country," Salehi told ISNA on Wednesday.
The AEOI head added, "Iran will enrich uranium to 20 percent according to its needs…up until now we have produced 17 kg (37.5 lb) of 20 percent-enrich uranium and we could potentially produce 5 kg per month."
Salehi, however, said that "we do not want to produce something we have no need for, and we do not want to convert all our uranium reserves to 20 percent-enriched uranium."
"Therefore, we will enrich uranium to 20 percent in proportion to our needs."
The UN Security Council approved on June 9 a US-drafted resolution to impose tougher sanctions against Iran.
The resolution came after Iran, Brazil and Turkey issued the joint Tehran Nuclear Declaration on May 17 following talks aimed at seeking a diplomatic solution to the standoff over Tehran's nuclear program.
Under the declaration, Iran expressed readiness to swap 1,200 kg of its low-enriched uranium in exchange for fuel for a medical research reactor, as a response to an earlier proposal put forward by the International Atomic Energy Agency (IAEA).
Iran maintains that as an IAEA member and a signatory to the Nuclear Non-Proliferation Treaty it has the right to peaceful nuclear technology.