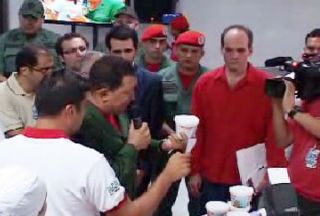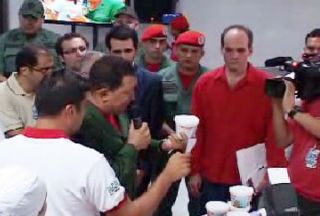 Iranian engineers have planned and constructed three new dairy production factories in Venezuela, as Tehran further enhances ties with Caracas.
The three dairy production plants were inaugurated by Venezuelan President Hugo Chavez, accompanied by several Venezuelan ministers and officials, IRIB reported on Monday.
Chavez called Iran one of his country's most important friends and praised the advanced technology used in the plant.
Iranian Ambassador to Caracas Abdolreza Mesri and the factories' Iranian engineers also attended the inauguration ceremony.
"Each of the three plants is provided with a daily amount of 18 tons of milk which is processed into dairy products such as cheese, yoghurt and cream," said Mr. Raji, one of the engineers of the plants.
"Iran's advanced technology is the projects' key to success," said another Venezuelan engineer. "The products now have loyal customers due to their high quality and fairly low prices."
The factories' products will be often distributed in Venezuela's deprived areas at low prices.
Iran has so far planned and constructed 13 dairy production factories in Venezuela to process a daily amount of 360 tons of milk throughout the country.