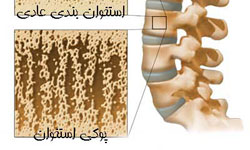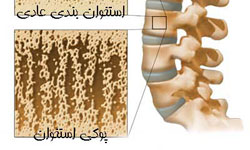 The Iranian researchers at Isfahan University of Technology produced a new type of nanocomposite for repairing damaged body bones.
Sahar Salehi, one of the researchers, said the study was aimed at a "synthesis of composite nanopowder of hydroxyapatite for reconstruction of damaged hard tissues".
Noting that "the attachment and adhesion of cells to nanometric materials followed by their multiplication and growth is done better compared to micrometric materials", she said and added, "Hydroxyapatite of 40 to 80 nanometers and zirconia of 20 to 30 nanometers were produced in this research."
"The zirconia yielded in this research is transformed to cubic structure as a result of increasing yttria content and to tetragonal structure at the presence of 3 wt% of yttria. Besides, crystallinity of the resulting nanocomposite is within 70% to 80% which is supposed to be an optimal value for different applications in body," she said.
The researchers first prepared hydroxyapatite cell from calcium nitrate and triethyl phosphite and zirconia cell from zirconium isopropoxide and yttrium acetate stabilizer and mixed them together. Then, they dried the mixture and calcinated it at different temperatures and finally synthesized a proper composition of the desired nanocomposite with the least phase decomposition at 950°C.
"These nanomaterials could be mass produced in future if the raw materials are supplied at lower prices and in a more convenient way," Salehi concluded.