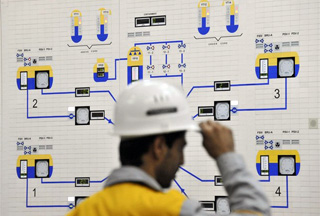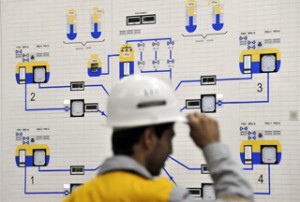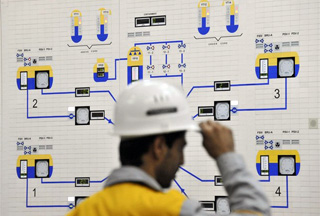 The head of Iran's Atomic Energy Organization (AEO) said Friday that the country is producing two new generations of uranium enrichment centrifuges.
Speaking to Fars News Agency, Ali Akbar Salehi put the number of centrifuges spinning at Iran's nuclear facilities at over 6,000.
Meanwhile Salehi explained that the country's nuclear scientists are currently working to test more advanced models of centrifuges named IR3 and IR4.
The Iranian official said the testing stage aims to "resolve the flaws of the new generation [centrifuges]," but added that Iran is "not in a rush to enter the industrial-scale production stage."
Salehi expressed hope that the new centrifuges, which are likely to enrich uranium much faster than the old ones, would be ready for use by early 2011.
Centrifuges are machines used to enrich uranium in nuclear facilities. Iran faces pressure to halt its nuclear enrichment as world powers claim the program is aimed at building a nuclear bomb.
Tehran, however, says nuclear weapons have no place in its defensive doctrine and has called for the removal of all weapons of mass destruction from across the globe.