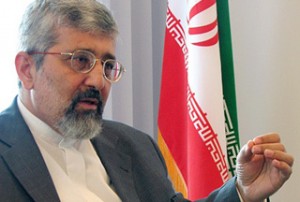 Diplomats closed to nuclear negotiations between Iran and the West say the country seeks a two-staged, simultaneous exchange of enriched uranium with potential suppliers.
Iran is in need of 116 kilograms of uranium enriched to 20 percent to supply a medical research reactor in Tehran that produces isotopes for cancer treatment.
According to the diplomats, Iran has proposed that it twice exchange 400 kg of low-enriched uranium (LEU) with some 60 kg of 20-percent nuclear fuel.
In UN-monitored negotiations with France, Russia and the US, held in Vienna in mid-October, a draft deal wanted Iran to send its LEU abroad for further enrichment.
Tehran agreed to send much of its uranium supply in one go.