Iran
Iran protesters condemn US, Israel war rhetoric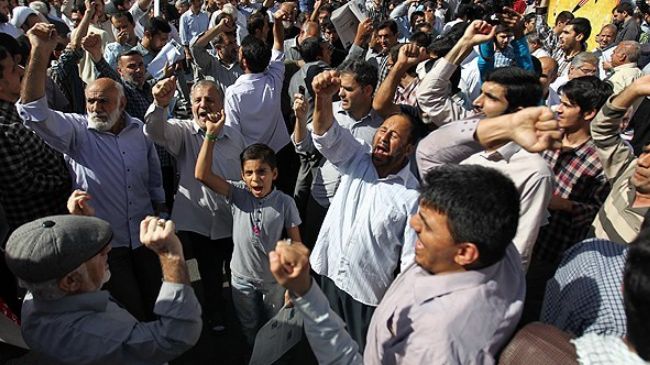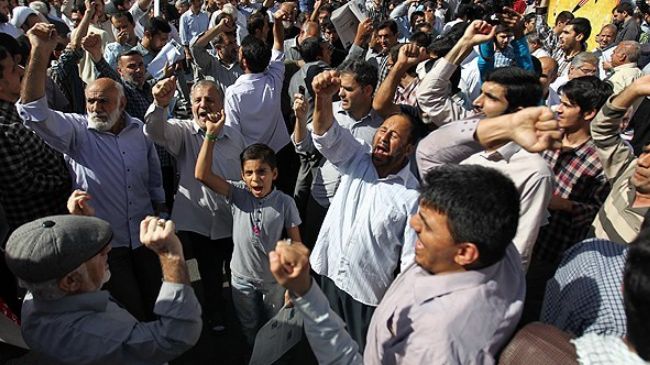 Iranian people have taken to streets in the capital, Tehran, following Friday Prayers to condemn US and Israeli threats against the Islamic Republic.
The demonstrators criticized US President Barack Obama for following the warmongering rhetoric of Israeli Prime Minister Benjamin Netanyahu against Tehran.
They blamed Obama for repeating the military threat against Iran despite Tehran's call for peace and dialog with the West, including the United States.
The protesters also slammed Netanyahu and his warlike remarks, which they said were designed to distract attention from the Tel Aviv regime's internal crises and international isolation.
On September 27, Iranian President Hassan Rouhani and his American counterpart held a phone conversation in the first direct communication between an Iranian and a US president since Iran's Islamic Revolution in 1979.
The two presidents stressed Tehran and Washington's political will to swiftly resolve the dispute over Iran's nuclear energy program, which the United States, Israel and some of their allies claim to include a military component. Tehran has categorically rejected the baseless allegation against its nuclear energy program.
On September 30, Netanyahu met with Obama and asked him to toughen the sanctions against the Islamic Republic if Tehran continues what he called a nuclear weapons program.
Following the White House meeting, Obama threatened Iran with military action and claimed that Iran is calling for diplomatic negotiations over its nuclear energy program under the pressure of the illegal sanctions Washington has imposed on Iran.
On Wednesday, Iranian Foreign Minister Mohammad Javad Zarif said Tehran will not allow Israel to interfere in the process of negotiations between Tehran and six world powers over the country's nuclear energy program.
He said Tel Aviv is seeking to spoil the positive atmosphere created regarding Tehran's nuclear energy program following the recent visit by Iran President Hassan Rouhani and an Iranian delegation to New York to attend the annual UN General Assembly session.
MRS/HJL/SS