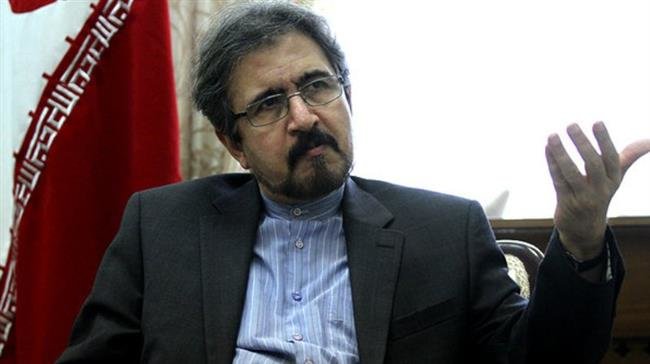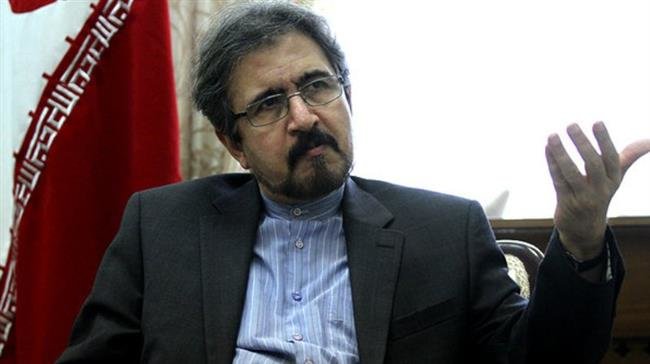 Iran has warned of plots hatched by the United States and the Israeli regime to isolate Palestine, saying the Islamic Republic pursues a "clear, transparent and unchangeable" stance on the Arab country.
"We have constant contacts with different Palestinian groups with sometimes different viewpoints," Iranian Foreign Ministry Spokesman Bahram Qassemi told the IRIB on Tuesday.
He added that the US and Israeli regime seek to create rift and division among Muslim countries to distract them from the Palestinian issue as the top priority in the Muslim world.
"This requires more unity in the Muslim world and all of us must make efforts to solve this big global problem," the Iranian spokesperson said.
He added that the occupying Israeli regime with an aggressive nature which is killing and suppressing the Palestinian people would face an "unfavorable" fate.
Qassemi emphasized that the Palestinian people would achieve a final victory over the Tel Aviv regime through their resistance.
He said the Palestinians can achieve their absolute rights and expressed hope that they would establish an independent Palestinian state with al-Quds al-Sharif as its capital.
Leader of the Islamic Revolution Imam Seyyed Ali Khamenei said on Monday that Iran will never back away from supporting Palestine despite the heavy pressure from the world's arrogant powers.
"As long as there is resistance, the Zionist regime's downfall and demise will continue," the Leader said in a meeting with Secretary General of the Palestinian Islamic Jihad resistance movement, Ziad al-Nakhala, in Tehran, assuring Palestinians that their final victory was "imminent."
The meeting came a day after a senior Iranian security official lashed out at some Arab countries for their overt and covert support for US President Donald Trump's "deal of the century" plot against the Palestinians, saying resistance groups and vigilant nations in the region will prevent the implementation of such an "ominous" plan.
"The implementation of this plan will be a heavy blow to Palestine," Secretary of Iran's Supreme National Security Council Ali Shamkhani said in a meeting with Nakhala in Tehran.
Also in a meeting with Mahmoud al-Zahar, the co-founder of Hamas and a member of the Hamas leadership in the Gaza Strip, Iranian Foreign Minister Mohammad Javad Zarif once again reiterated the Islamic Republic's principled policy to support Palestine, urging all countries in the Muslim world to boost their unity to defend the Palestinian cause.
"We hope that some Muslim countries that have pinned their hopes on the support of the Zionists and the US will return to the Muslim world and realize that the Zionists are not a trustworthy friend or partner for anybody," the top Iranian diplomat said in the meeting with a Palestinian parliamentary delegation led by Zahar, in Tehran.