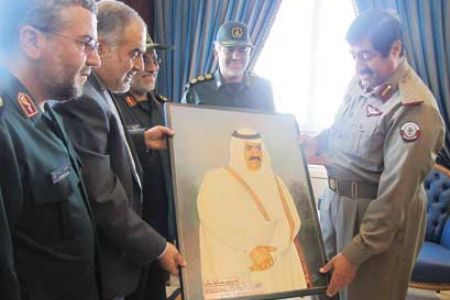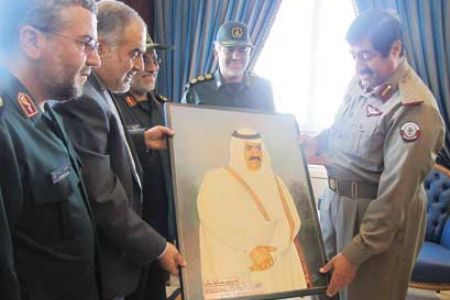 Qatar's armed forces chief of staff says his country is ready to hold joint land and sea military drills with Iran in the Persian Gulf region.
Major General Hamad bin Ali al-Attiyah met with the Islamic Revolution Guard Corps (IRGC) commander of the fleet of Iranian military boats which are currently visiting Qatar, IRNA reported on Friday.
During the meeting in Doha, the Qatari general hailed the growing Iranian-Qatari military cooperation and highlighted the role of the leaders of both countries, Qatari Emir Sheikh Hamad bin Khalifa Al Thani in particular, in the flourishing of bilateral ties.
He also called for more meetings and talks between the commanders and defense officials of the two neighbors to further facilitate mutual cooperation and open new arenas of interaction between Tehran and Doha.
General Attiyah said Doha is ready to boost ties with Tehran in all areas of military and defense including the transfer of experience, training and joint exercises in the Persian Gulf waters.
IRGC Navy General Ali-Reza Nasseri, for his turn, referred to various geographical, religious and cultural commonalities between Iran and Qatar and noted Tehran's efforts to promote bilateral relations.
Nasseri said Iranian-Qatari ties could set an example for close, brotherly relations between all Persian Gulf states, which would boost security and stability in the strategic region.
"The Islamic Republic is fully prepared for the implementation of defense cooperation agreements, and hosting and dispatching military delegations," he stressed.
The Friday meeting was also attended by Iran's Ambassador to Doha Abdollah Sohrabi and a number of Qatari officials and military commanders.