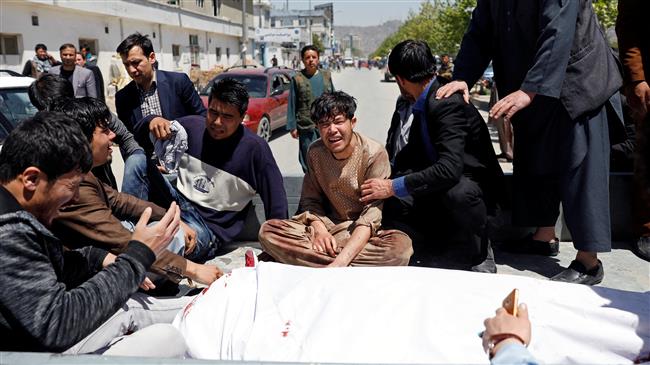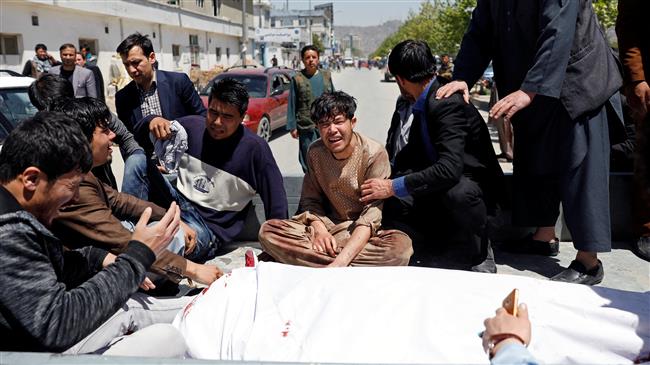 Iranian Foreign Ministry Spokesman Bahram Qassemi has denounced the terrorist attack on a voter registration center in Afghanistan's capital of Kabul, describing it as a criminal and inhumane act.
Qassemi on Sunday expressed hope that terrorism in all its forms would be uprooted in the region and across the world through joint efforts at bilateral, regional and international levels.
The Iranian spokesperson extended his condolences to the Afghan government and nation and the bereaved families of the victims.
At least 48 people were killed and 112 others wounded in a bomb attack Sunday morning at the doorway of an identity card distribution and voter registration center in Kabul's Dasht-e-Barchi area.
Kabul's acting police chief, Mohammad Daoud Amin, said the attack had been carried out by an individual wearing an explosive-laden vest.
The assailant attacked the center while officials were issuing identity cards as part of a process of registering voters for parliamentary elections later this year.
The Daesh terrorist group later on Sunday claimed responsibility for the bombing.
Dasht-e Barchi in western Kabul is mainly inhabited by members of the Muslim Shia Hazara minority, who have been targeted regularly by both the Taliban and the Daesh terrorists.
The Daesh terrorist group on February 24 claimed responsibility for an attack on Kabul's Shash Darak area that lies close to NATO's headquarters and not far from the American Embassy.
The attack killed at least three people and injured six others.
Afghanistan has seen rampant instability since the 2001 invasion of the country by a United States-led NATO coalition, which ousted the Taliban regime at the time. The Taliban then launched a nationwide militancy, targeting foreign and Afghan forces as well as civilians.